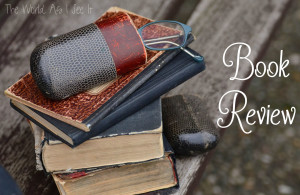 FTC: I received a free copy of this book from the author in exchange for my honest review. I received no other compensation and the opinions expressed in this review are one hundred percent true and my own.
Off The Grid by Randy Denmon was such an interesting book.  I loved reading this book because you have no idea what is going to happen next, but you do know that they survived the trip because he wrote the book.  This was a super easy read which I loved because it meant that I didn't to know a ton about electric cars or things like that.   Some books like this tend to be super annoying, but this book kept me interested throughout the entire thing.  I really enjoyed the authors writing and all of the stories that he included in this book.  Like I said it was an easy read and I was able to read it in a few days.  If you are looking for a fun book to read this summer, I would recommend this book to you.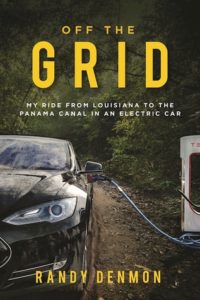 About The Book
The rollicking tale of a first-of-its-kind adventure—driving a Tesla through Central America.
Only a week after the nation's newspapers were filled with headlines of the first cross-country trip in an electric car, two Louisianans slip quietly across the Rio Grande in south Texas in an attempt to do the unthinkable—drive a factory electric car across seven Third World countries to the "end of the road," Panama City, Panama.
Without support and armed only with a toolbox, a bag of electrical adapters, and their wits, author Randy Denmon and his friend Dean trudge on through jungles, deserts, volcanoes, rivers, and crater-sized potholes, all the while trying to avoid the drug cartels and corrupt border guards that could mean a quick end to their adventure . . . and their lives. Through it all, the same enormous problem loomed daily: how to charge the car in such a primitive and desolate setting?
Despite the numerous setbacks, Randy never lost his sense of humor. Off the Grid is as much a spiritual journey as a physical one about two guys who dropped everything for one grand twenty-first-century adventure—traveling back in time in a car that seemed to come from the future.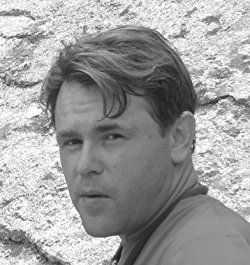 About The Author
Randy Denmon is a writer and engineer. His novels and nonfiction have won the Western Writers of America Spur Award, the Faulkner-Wisdom Award, and he has been a finalist for the Ben Franklin Award. A lifelong Louisiana resident, he currently resides in Monroe, LA. When not writing, he is a practicing Civil Engineer.

Copyright secured by Digiprove © 2017 Margaret Margaret