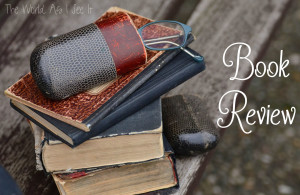 FTC: I received a free copy of this book from Blogging For Books in exchange for my honest review. I received no other compensation and the opinions expressed in this review are one hundred percent true and my own.
Grace and the Preacher by Kim Vogel Sawyer was a sweet story.  I don't read many historical books anymore because I find that I get bored with them and I do have a hard time getting into them.  This is the third book that I have read by this author, and I am starting to think that she can't write a book that I won't enjoy.  This book was a slow start for me, but by the third chapter I was hooked, and I ended up staying up way too late because I didn't want to put the book down.  I didn't like Theo throughout the entire book, and I am not sure why I didn't like him.  I did, however, love Grace right from the start of the book.  If you are looking for a new historical fiction book to read I would recommend this one to you.
About The Book
The Kansas community of Fairland anticipates the arrival of their new minister, and in recent months, late in 1882, postmistress Grace Cristler has communicated with Reverend Dille via letters, answering his questions about the little town, and developing affection for the man who pens thoughtful missives.
Theophil Garrison grew up under the loving influence of his saintly grandmother but was roped into his cousins' train-robbing plan. When they fail and are apprehended, Theo fled the scene, evading jail time. Now an angry cousin is out to avenge Theo's duplicity, and he's on the run. He encounters a fatally ill traveler–a minister. Seeing a way to keep hidden, Theo trades identities with the man, dons his fine black suit, carries a Bible, and prays that he'll be accepted as Rufus Dille.
Once in Fairland, if Theo's true identity is uncovered, what will be left of the world he has built for himself, Grace, and those in the town who have come to love and accept him?
From the Trade Paperback edition.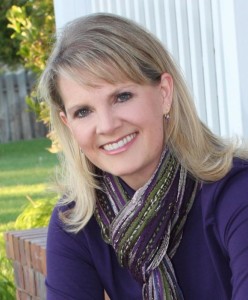 About The Author
Kim Vogel Sawyer is the author of fifteen novels, including several CBA and ECPA bestsellers. Her books have won the ACFW Book of the Year Award, the Gayle Wilson Award of Excellence, and the Inspirational Readers Choice Award. Kim is active in her church, where she leads women's fellowship and participates in both voice and bell choirs. In her spare time, she enjoys drama, quilting, and calligraphy. Kim and her husband, Don, reside in central Kansas and have three daughters and six grandchildren. She invites you to visit her Web site at www.kimvogelsawyer.com for more information."
Kim's father is author Ralph Vogel

Copyright secured by Digiprove © 2017 Margaret Margaret