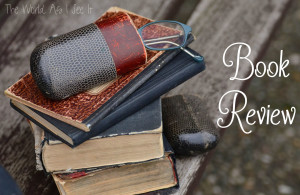 FTC: I received a free copy of this book from Netgalley in exchange for my honest review. I received no other compensation and the opinions expressed in this review are one hundred percent true and my own.
Stars in the Grass by Ann Marie Stewart was another book that I like right from the start.  Like the book that I reviewed yesterday, this is the first book I have read by this author, and I am so glad that I got the chance to read this book.  I really loved the author's style of writing and how reading her book was so easy.  It just flowed so well that I was able to get through this book quickly.  She put just the right amount of details into the book which I also loved because I got everything I needed but it didn't have so much in it that I got bogged down or lost in all the details.  I loved watching how the characters grew and changed throughout the book.  If you love books that tackle real life problems than I know you will enjoy this book as much as I did.
About The Book
The idyllic world of nine-year-old Abby McAndrews is transformed when a tragedy tears her family apart. Before the accident, her dad, Reverend John McAndrews, had all the answers, but now his questions and guilt threaten to destroy his family. Abby's fifteen-year-old brother, Matt, begins an angry descent as he acts out in dangerous ways. Her mother tries to hold her grieving family together, but when Abby's dad refuses to move on, the family is at a crossroads. Set in a small Midwestern town in 1970, Abby's heartbreaking remembrances are balanced by humor and nostalgia as her family struggles with—and ultimately celebrates—an authentic story of faith and life after loss.
I can't remember a time when I wasn't writing stories, putting on plays, or belting songs. Ever since grade school when my dad substituted me in for his turn at the Toastmaster podium and I held a captive audience with my speech, I've loved making people laugh and cry.
I originated AMG's Preparing My Heart series, write the column "Ann's Lovin' Ewe" for The Country Register and blog for Mentoring Moments. My first novel, Stars in the Grass comes out February 2017.
When I'm not writing, I'm waving my arms directing musicals, teaching middle schoolers, or watching UVA Basketball or Madam Secretary. In my free time I hang out with my husband, raising two lovely daughters and a whole flock of fuzzy sheep on Skye Moor Farm, in Virginia–where unscripted drama provides plenty of entertaining material.

Copyright secured by Digiprove © 2017 Margaret Margaret