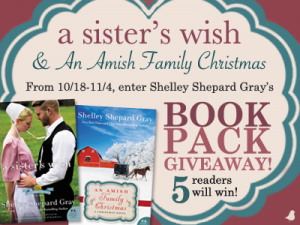 FTC: I received a free copy of this book from Litfuse in exchange for my honest review. I received no other compensation and the opinions expressed in this review are one hundred percent true and my own.
A Sisters Wish by Shelley Shepard Gray was a good book. This is the third book in the series, and I knew I would love it because I have loved all of the other books in this series. This author writes my favorite Amish fiction books, so I know once I find out she has a new book out that I will probably end up liking it. I think that these characters have to be one of my favorites in this series because I felt like I could relate to Amelia. I was able to get through this book pretty quickly which is something that I also love about this author. If you have never read Amish fiction before this would be a great series to start reading. This is the third book in the series, and even though they can be read as a stand-alone, I would recommend reading the whole series and reading them in order. If you love Amish fiction, I am sure will love this book as much as I did.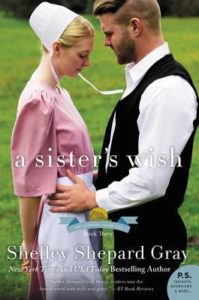 About The Book
New York Times Bestselling Author
In Shelley Shepard Gray's third book in her Charmed Amish Life series, a respectable young woman finds herself falling for an Amish man from the wrong side of the tracks.
Amelia Kinsinger is the perfect Amish woman—at least according to her neighbors. And while Amelia takes pride in her role as homemaker, she's also harboring a secret: She's been in love with bad boy Simon Hochstetler for as long as she can remember. Too bad he's about as far from "perfect" as an Amish man could get… but that's exactly why she's so drawn to him.
Life hasn't been kind to Simon. He ran away from an abusive home at fifteen and things went downhill from there. Eventually, Simon landed in prison. But the experience changed him. Now back in Charm as a grown man, he's determined to make a new life for himself and not think too much about his wild past…unless it pertains to Amelia.
He's loved Amelia for years. To him, she represents everything good and kind in the world. When he realizes that she returns his affections, he starts calling on her in secret, even though her older brother Lukas—who just happens to be Simon's best friend—has made it perfectly clear that Amelia deserves better. Simon disagrees and believes he's the only one who can truly make her happy.
But when Amelia gets hurt, it sets off a chain of events that forces them to consider their future together—and face their past mistakes. There's a chance for love… but only if Simon dares to trust Amelia with the secrets of his past.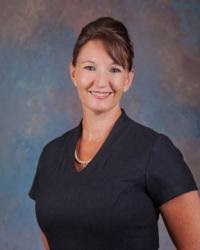 About The Author
Shelley Shepard Gray is a two-time New York Times bestseller, a two-time USA Today bestseller, a finalist for the American Christian Fiction Writers prestigious Carol Award, and a two-time Holt Medallion winner. She lives in Southern Ohio, where she writes full-time, bakes too much, and can often be found walking her dachshunds on her town's bike trail.

Find Shelley online:website, Facebook, Twitter

Copyright secured by Digiprove © 2016 Margaret Margaret