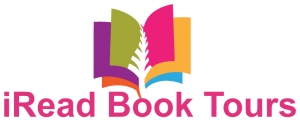 FTC: I received a free copy of this book from iRead Book Tours in exchange for my honest review. I received no other compensation and the opinions expressed in this review are one hundred percent true and my own.
Everlasting Lies by Barbara Warren wasn't my favorite book that I have read lately.  I had such a hard time with it because of the lying that goes on.  When I saw this book I thought for sure, it would be something that I would enjoy reading but in the end, it just bugged me.  It was well written, and I enjoyed the author writing.   I kept thinking of my parents who lie all the time, and I just wasn't able to get past that while I was reading this story.  I  am going to hold on to this book because I am sure I would like it, so I am going to pull it out in the future and give it another chance.  Like I said this book is well written, and I know that most people would enjoy this book, and I want to try and read it again in the future to see if my thoughts change.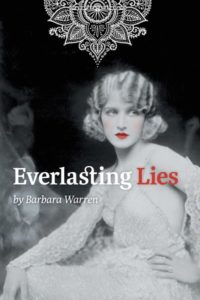 About The Book
Edina Paxton is kissed at twelve, seduced at fourteen and married with child at fifteen. She immediately regrets her marriage to Charles Vernon and is relieved when he leaves to fight in the trenches during WW1. She soon finds love, comfort and sexual satisfaction with Bill, another soldier and the boy who first kissed her.
Charles is invalided out of the army and is sent to India on a hospital ship. There, he becomes a manager of a coalmine in Britain's Indian Empire, with all the privileges that his position rewards, including sexual favours from female employees. At the end of his army service in 1920 he returns to England to collect his family and return to India, only to be greeted with the news that while he was away Edina was at play. She is pregnant.
Reluctantly, Edina and her three children sail for India with Charles and Edina gives birth to her fourth child while sailing south on the Red Sea. On reaching India, Charles finds his Indian mistress is pregnant, and Edina finds Charles's Indian boss to be very attractive. It's a mutual attraction. Neither Edina nor Charles is a saint.
Piecing together fragments of her grandmother's remarkable and tragic story, Everlasting Lies is Barbara's loving tale of the early life of Edina, her grandmother, and Charles, Edina's husband. They both experience the horrors of WW1 and, in hopes of renewing their marriage, start new lives as members of the upper class in Imperial India.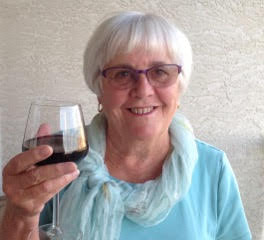 About The Author
Barbara Warren always has the pedal to the metal. Born in England and educated at a convent, she left school at sixteen and was selling encyclopedias in the roughest part of London at eighteen. She married and emigrated to Canada when she was twenty-three, had three charming daughters, went to university when she was thirty-six and retired from teaching in her mid fifties.
Then she pursued her passion for the arts and travel. She and her husband rode camels in India, elephants in Nepal and horses in Montana. They hitchhiked in Norway, cycled across Denmark and snorkeled on the Great Barrier Reef. Barbara's paintings grace homes in Canada, USA, and Mexico and she designs her clothes. She spends the winters in Mexico and the summers in the bible belt of southern Alberta.
Her first novel, Everlasting Lies, tells the story of her grandparents' love affairs with each other and with others. They struggle to survive in the last years of Victorian England and the horrors of WW1 and then start a new life with four children in Imperial India.
Connect with the author:  Website  ~  Facebook
Buy A Copy
Author Website (has links to all retail sites where book is sold)
Enter To Win
a Rafflecopter giveaway

Copyright secured by Digiprove © 2016 Margaret Margaret