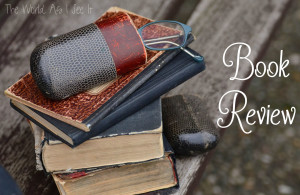 FTC: I received a free copy of this book from NetGalley in exchange for my honest review. I received no other compensation and the opinions expressed in this review are one hundred percent true and my own.
Small Great Things by Jodi Picoult was another great book by one of my favorite authors. I have read most of her books so when I got the chance to review this book I knew I had to. I love that this book tackles things that most authors would never want to write about because they are hard to write about. They also are controversial and could make people upset, so I love that she isn't afraid to write about them. I loved everything about this book and the subject matter. I have always been a huge fan of her writing so I knew I was going to love this book and I was right. She is always able to get me interested in the book from the outset, and this book was no different. If you books that address current issues than I know you will love this book as much as I did. It is also a very easy book to read, and I was able to get through it pretty quickly.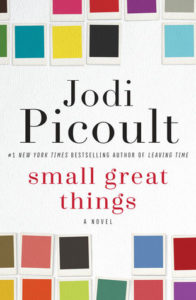 About The Book
Ruth Jefferson is a labor and delivery nurse at a Connecticut hospital with more than twenty years' experience. During her shift, Ruth begins a routine checkup on a newborn, only to be told a few minutes later that she's been reassigned to another patient. The parents are white supremacists and don't want Ruth, who is African American, to touch their child. The hospital complies with their request, but the next day, the baby goes into cardiac distress while Ruth is alone in the nursery. Does she obey orders or does she intervene?
Ruth hesitates before performing CPR and, as a result, is charged with a serious crime. Kennedy McQuarrie, a white public defender, takes her case but gives unexpected advice: Kennedy insists that mentioning race in the courtroom is not a winning strategy. Conflicted by Kennedy's counsel, Ruth tries to keep life as normal as possible for her family—especially her teenage son—as the case becomes a media sensation. As the trial moves forward, Ruth and Kennedy must gain each other's trust, and come to see that what they've been taught their whole lives about others—and themselves—might be wrong.
With incredible empathy, intelligence, and candor, Jodi Picoult tackles race, privilege, prejudice, justice, and compassion—and doesn't offer easy answers. Small Great Things is a remarkable achievement from a writer at the top of her game.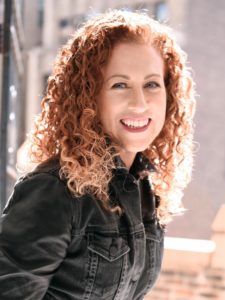 About The Author
Jodi Picoult is the author of twenty-three novels, including the #1 New York Times bestsellers Leaving Time, The Storyteller, Lone Wolf, Between the Lines, Sing You Home, House Rules, Handle with Care, Change of Heart, Nineteen Minutes, and My Sister's Keeper. She lives in New Hampshire with her husband and three children.
Her new novel, SMALL GREAT THINGS, is available in hardcover, ebook, and audio on October 11th.
Website: http://www.jodipicoult.com/
Facebook: https://www.facebook.com/jodipicoult
Twitter: https://twitter.com/jodipicoult

Copyright secured by Digiprove © 2016 Margaret Margaret