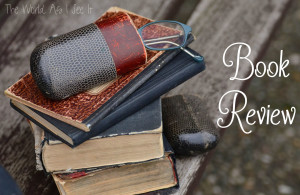 FTC: I received a free copy of this book from Promotional Book Tours in exchange for my honest review. I received no other compensation and the opinions expressed in this review are one hundred percent true and my own.
A Chilling Absence by Shelly Maynard was a book that I didn't want to put down once I started reading it.  I love when books are like that because it makes it so much easier for me to read and finish.  I can't even imagine how hard things had to be from Lily.  I mean who do accept that you missed 11 years of your life.  I can't even imagine waking up and finding out that you miss that many years.  I also love books that have strong female characters as the main character because it shows girls that you can do anything you put your mind too.  If you love mystery books like I do then I know you will love this book.  It is also really well written and I can't wait to check out more books by this author in the future.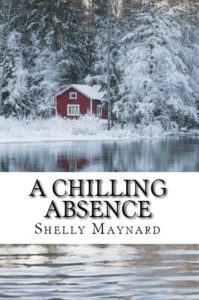 About The Book
Lily Grimes had it all. She was head cheerleader, the girlfriend of the All-American High School Quarterback, had been accepted to a prestige college near her hometown and the best family and friends a young woman could ask for. Just before Christmas 2004, Dr. Jethro "Jet" Manning, the doctor-in-training for the quaint little town, nearly runs over Lily, who is found unresponsive and icy cold in the middle of a backroad.
Fast forward to 2015 – Lily Grimes finally wakes up and has to face the reality of being in a coma for the past 11 years. Her life has changed but just as she feels like she is getting into the groove of things, Lily discovers secrets have been kept, lies have been told and everyone whom she considered a 'friend,' may not be out for her best interest.
Lily feels like something is missing – a piece of herself. Is it simply because she was in a coma for so long or is there a piece missing? As she sets out on a mission to find the answer, Lily discovers that she's being stalked, and someone is trying to kill her.
Who can she trust and will she ever find the secret to those eleven missing years?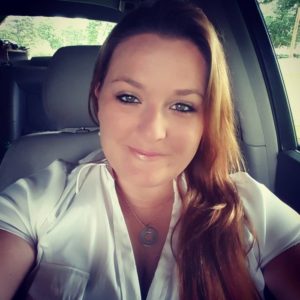 About The Author
July 15, 1984. Shelly Oakley (now Maynard) was born and lived in tiny Ashmore, Illinois until 1998 when her parents relocated to Manchester, Tennessee. Starting a new high school and making new friends was hard enough but it was that point in her life where it came time to make life-changing decisions in regards to college, careers, etc. Shelly had spent so much time following in others' footsteps that she never had a plan for her career. The only dream she'd ever had was to become an author, but that was laughed off by family and friends. By 2002, Shelly was in college and switched her major from nursing to teaching and finally business. One year in and she discovered that she was pregnant with her first son. He joined the world in 2004 and was followed by a brother in 2006. During the second pregnancy, Shelly fought demons of a bad marriage and started trying to rebuild her life. She met her (now) husband in the Fall of 2006, and they've been inseparable ever since. Her three guys are her entire heart, soul, mind and spirit! After searching for several years, Shelly decided that it was time to find a place to settle in her career. She started working for a local, family-owned steel fabrication company in 2014 and was surprised when she found more than a job – she gained an extended family and friends who provided a tremendous amount of support. Between the support of her husband, children, family, and friends, Shelly started writing again. In 2015, Shelly stumbled upon the opportunity to read Eternal Dawn by Kathi Haacke Morehead. The book reached down into her soul and opened her eyes to view the world as she never had before. The writing bug flourished, and Shelly knew it was time to pursue her dreams. Past demons haunted her, but she wanted to set an example for her children and follow her dream through to the end to prove that hard work, persistence, and dedication pays off! Living in Lynchburg, Tennessee, Shelly Maynard is your typical mom – she enjoys spending time with her family, friends and for nine of the twelve months per year, you'll find her at a ball field watching her children. She enjoys front-porch-sitting' with a glass of sweet tea and the occasional margarita. She loves her morning coffee, a good book and writing for her blog. It's the simple, "little" things in life that make life grand!

Copyright secured by Digiprove © 2016 Margaret Margaret