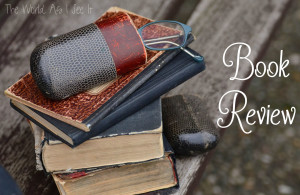 FTC: I received a free copy of this book from NetGalley in exchange for my honest review. I received no other compensation and the opinions expressed in this review are one hundred percent true and my own.
Baby Doll by Hollie Overton was an excellent book. I was hooked right from the start with this book, but I figured that I would like it because of the description of the book. These types of books are my favorites, and this one didn't let me down in the least.   I have always been a fan of suspense/thriller books, and this one kept me on the edge of my seat throughout most of the book.   This is the first book I have read by this author, and I can't wait to read other books by her in the future. There were parts of this book that were hard to read because of what was going on, but it wasn't anything that made me not want to finish the book. I was able to get through this book fast because it was an easy read. If you love suspense novels than I know, you will love this book as much as I did.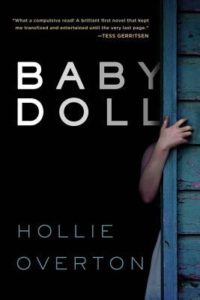 About The Book
For fans of Gone Girl and Girl on the Train, Baby Doll is the most tense thriller you will read this year.
Held captive for eight years, Lily has grown from a teenager to an adult in a small basement prison. Her daughter Sky has been a captive her whole life. But one day their captor leaves the deadbolt unlocked.
This is what happens next…
…to her twin sister, to her mother, to her daughter…and to her captor.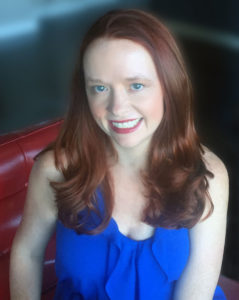 Born in Chicago, I was adopted at six days old, along with my identical twin sister, Heather, and carried home in matching red Christmas stockings. After our parents divorce, we moved back to my mother's hometown of Kingsville, Texas. Painfully shy, Heather and I were encouraged to audition for the local production of "Joseph and the Amazing Technicolor Dreamcoat." The minute I stepped on stage, I was hooked! My mom, also a film and TV junkie nurtured my talents, ensuring that I would never pursue a "normal" profession.
My love affair with storytelling led me to NYC where I studied acting at the American Academy of Dramatic Arts, writing at Hunter College and Burlington College and mixology in Murray Hill.  After heading to Hollywood with dreams of becoming a star, my celluloid claim to fame was one episode of TNT"s "Leverage," opposite DB Sweeny.  Thankfully I realized my talents were better suited behind the scenes and began my screenwriting pursuits.
I landed my big break in 2008 when I was accepted into the coveted Warner Brothers Writers Workshop, a bootcamp style program for aspiring TV writers.  After completing the workshop, I was staffed on the CBS drama "Cold Case," and went on to write for two seasons of Lifetime's The Client List."  I'm currently a writer on the new ABC Family dramaShadowhunters, based on Cassie Clare's international bestseller "The Mortal Instruments."
I always dreamt of publishing a novel but let's be honest, writing a book is daunting. I mean it's really really daunting. Luckily, in the spring of 2012, I finally sat my butt down and just kept writing. My debut thriller "Baby Doll" will be published on July 12, 2016 by Red Hook, an imprint of Hatchette in the USA. Baby Doll will also be published by Peguin Random House in the UK and translated into eleven other languages.
I live in West Hollywood with the love of my life, my rescue dog Stevie and my husband David (he's comfortable where he stands). When I'm not writing, I can be found exploring LA (and beyond) with my twin sister/ best friend, Heather. Sometimes we even let Stevie and David join us.

Copyright secured by Digiprove © 2016 Margaret Margaret