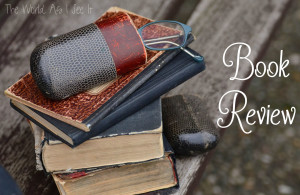 FTC: I received a free copy of this book from the author in exchange for my honest review. I received no other compensation and the opinions expressed in this review are one hundred percent true and my own.
Not So Far Away by Deborah Pierson Dill was a hard book to read for the first several chapters of the book. This book could also be triggering to people who have dealt with domestic abuse because of some of the things that happen in the book. I have never dealt with anything like domestic abuse, but I felt like I understood what she went through because of the authors writing. At times this book was hard to read because of the subject matter, but I loved that because it made me feel like I was there with the characters in the book. This was an easy read, and I was able to read in just a few hours one day. This would be a great book for people who don't have a ton of time to read because you can get through it pretty quick if you need to. I did find this book kind of predicable but I still really enjoyed the book and the story. If you love chick lit books than I am sure you will enjoy this book.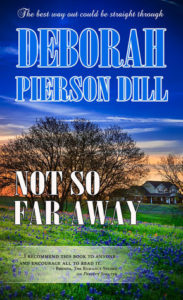 About The Book
Laurel Kerr lives each day fearing it could be her last. Years of pleading with God for deliverance from her husband's deadly temper have convinced her that she's beneath the Lord's notice. Still, she perseveres, hoping that a redeemed husband and a Christ-centered marriage might one day be possible. Dr. Boyd Wendall has a soft spot for Laurel. Although she's not his to take care of, she stirs his protective instincts. Time and again he finds himself in the midst of her trouble, and he can't help but believe there's a reason for it. When Laurel's deliverance comes suddenly and unexpectedly, it raises questions about Boyd's integrity, reopens wounds from his past, and leads to a trial the two cannot escape. Apart, they are just one man and one woman facing tribulation. Together, they'll discover that God is not so far away.

I write character driven, inspirational romance. My Blithe Settlement series was published by White Rose Publishing in 2010 and 2011. In 2012 my Christmas novella, Ransomed Hope was published by Pelican Book Group, followed by Ransomed Trust in February, 2013.
When I'm not writing I'm trying hard to get the hang of my new day job, keeping my kids more or less in order and ministering along side my husband at the First Baptist Church of Bangs, Texas.
I was born and raised in San Antonio, Texas. But I spent seven years in southern Illinois before moving back home to central Texas.

Copyright secured by Digiprove © 2016 Margaret Margaret