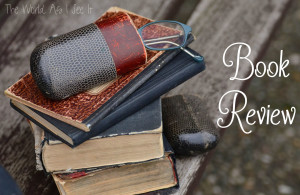 FTC: I received a free copy of this book from Netgalley in exchange for my honest review. I received no other compensation and the opinions expressed in this review are one hundred percent true and my own.
Reason To Believe by Gina Gordon was an okay book.  I want to stay right away that this book had adult situations in it and won't be right for everyone.  It didn't bother me, but I wanted to let you know because it isn't right for everyone.  Now let's get on to the review of this book.  This wasn't my favorite book that I have read lately, but it was an okay book.  I enjoyed the author's style of writing, but I just couldn't get into the plot, and I wasn't a huge fan of the characters.  I am sure this book would be a good fit for some people, but it just wasn't the right fit for me.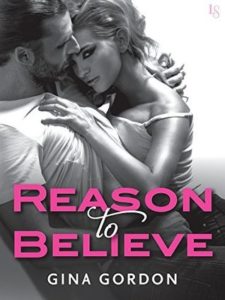 About The Book
"Gina Gordon never disappoints," declares Jen McLaughlin! In this sizzling novel, two outsiders trying to turn their lives around find everything they're looking for in each other's arms.
Grace Nolan is doing her best to conform to the rigid corporate world and put her history as a paid escort behind her. And even after seeing the worst that men have to offer, she still hasn't given up on finding love with the right guy. But right now, Grace could use a distraction to take her mind off her nonexistent love life. The trouble is, giving fashion advice to a former fling with rock-hard abs and a bad-boy attitude isn't exactly what she had in mind.
After working his way up from cameraman to vice president of an adult media company, Ben Lockwood is floundering. While he reevaluates his future, he asks the most poised and polished woman he knows to make him look respectable. Ben even swears off sex, which makes spending time with Grace pure torture. It's only a matter of time before they give in to the heat—but unless Ben confronts what his heart has been denying, they may both get burned.
About The Author
When her dream of becoming a mafia princess didn't pan out, Gina Gordon went after her second dream…becoming a writer. And she hasn't looked back.
Gina, a self-proclaimed happily ever after junkie and cupcake connoisseuse, loves spinning contemporary tales of knee bending first kisses, unconditional love and super-hot sex. She broke out onto the romance scene with her #1 Amazon Bestselling erotic short story Her Five Favorite Words that's been called a "deliciously naughty tale" by Joyfully Reviewed.
When not chained to her computer, you can find Gina sipping Starbucks, making cupcakes or feeding her addiction to celebrity gossip. She lives in Milton, Ontario with her husband and lovable dog.

Copyright secured by Digiprove © 2016 Margaret Margaret