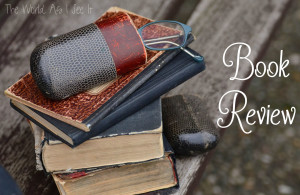 FTC: I received a free copy of this book from Litfuse in exchange for my honest review. I received no other compensation and the opinions expressed in this review are one hundred percent true and my own.
Sister Dear by Laura McNeill was a book I wasn't sure if I was going to like but I am glad that I had to review it because in the end I loved the book. This book was a slow start for me but like I said after I was a few chapters in I ended up loving the book. I enjoyed the characters and the setting, but there still were times when I was totally bored and had to walk away. I always have so many books going at once that I just pick up another one and keep reading, so it doesn't stop me, but I am sure it would bug some people. If you are looking for a fast paced book I don't think you would enjoy this book. As I have said in the end, I enjoyed the book in the end, but it is one that I will be passing on to someone else who will love it.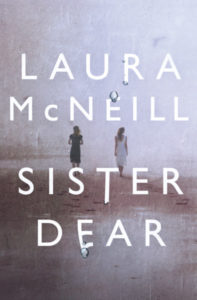 About The Book
Sister Dear (Thomas Nelson, April 2016)
All Allie Marshall wants is a fresh start. But when dark secrets refuse to stay buried, will her chance at a new life be shattered forever?
Convicted of a crime she didn't commit, Allie watched a decade of her life vanish — time that can never be recovered. Now, out on parole, Allie is determined to clear her name, rebuild her life, and reconnect with the daughter she barely knows.
But Allie's return home shatters the quaint, coastal community of Brunswick, Georgia. Even her own daughter Caroline, now a teenager, bristles at Allie's claims of innocence. Refusing defeat, a stronger, smarter Allie launches a battle for the truth, digging deeply into the past even if it threatens her parole status, personal safety, and the already-fragile bond with family.
As her commitment to finding the truth intensifies, what Allie ultimately uncovers is far worse than she imagined. Her own sister has been hiding a dark secret—one that holds the key to Allie's freedom.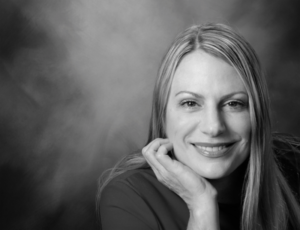 About The Author
Laura McNeill is a writer, web geek, travel enthusiast, and coffee drinker. In her former life, she was a television news anchor for CBS News affiliates in New York and Alabama. Laura holds a master's degree in journalism from The Ohio State University and is completing a graduate program in interactive technology at the University of Alabama. When she's not writing and doing homework, she enjoys running, yoga, and spending time at the beach. She lives in Mobile, AL with her family.

Copyright secured by Digiprove © 2016 Margaret Margaret