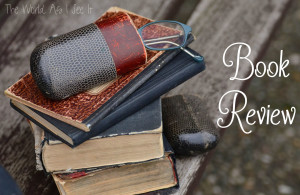 FTC: I received a free copy of this book from Litfuse in exchange for my honest review. I received no other compensation and the opinions expressed in this review are one hundred percent true and my own.
The Inheritance by Michael Phillips was a super long book. I liked the book for the most part, but it is super long, and the font isn't the biggest so at times it was hard to me to read. Had I know all of that before I would have requested the ebook version because that way I could have made the font bigger and easier for me to read without straining my eyes. With all that said I loved the story and how it was written. I did feel at times that there were almost too many details, and I found that I got bogged down in all the details. I did enjoy this book for the most part, but I don't think that I will check out any other books by him. I enjoyed how the author wrote like people from Scotland talk. I did have to read it out loud so that I could figure out what was being said but I enjoyed those parts of the book. It is a book that I would recommend to people, but I would recommend getting a digital version of the book if your eyes get strained easily.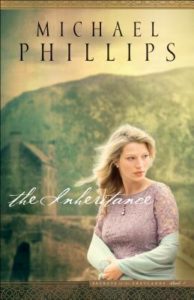 About The Book
The death of the clan patriarch has thrown the tiny Shetland Islands community of Whale's Reef into turmoil. Everyone assumed MacGregor Tulloch's heir to be his grand-nephew David, a local favorite, but when it is discovered that MacGregor left no will, David's grasping cousin Hardy submits his own claim to the inheritance, an estate that controls most of the island's land. And while Hardy doesn't enjoy much popular support, he has the backing of a shadowy group of North Sea oil investors. The courts have frozen the estate's assets while the competing claims are investigated, leaving many of the residents in financial limbo. The future of the island–and its traditional way of life–hangs in the balance.
Loni Ford is enjoying her rising career in a large investment firm in Washington, DC. Yet in spite of her outward success, she is privately plagued by questions of identity. Orphaned as a young child, she was raised by her paternal grandparents, and while she loves them dearly, she feels completely detached from her roots. That is until a mysterious letter arrives from a Scottish solicitor. . . .
Past and present collide in master storyteller Phillips's dramatic new saga of loss and discovery, of grasping and grace, and of the dreams of men and women everywhere.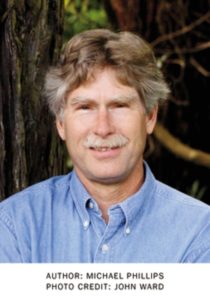 Michael Phillips has been writing in the Christian marketplace for 30 years. All told, he has written, co-written, and edited some 110 books. Phillips and his wife live in the U.S., and make their second home in Scotland.

Copyright secured by Digiprove © 2016 Margaret Margaret