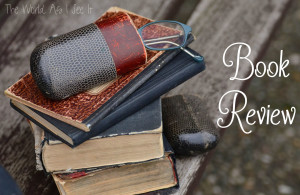 FTC: I received a free copy of this book from Litfuse in exchange for my honest review. I received no other compensation and the opinions expressed in this review are one hundred percent true and my own.
Simple Pleasures by Marianne Jantzi was a good book to read. I have read one other book in this series. With that being said it, they are part of a series but not part of a series. Each book is written by a different Amish person, so they are different stories, but all have to do with what it is like to be Amish. I enjoyed the first book which you can read my review on if you click here but I had a hard time getting into this book. I enjoyed this book, but it was slower for me, and it isn't one that I would want to read again. I think that is because it was most just her talking and not her telling stories. Even with all that being said I did enjoy parts of this book, and it is one that I know some people will love. If you love books written by the Amish and love to get an inside look at what their lives are like I would for sure have you check out this book.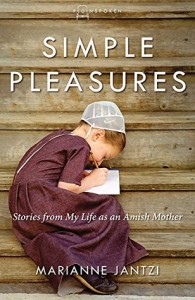 About The Book
Young Amish homemaker Marianne Jantzi invites readers into her family s life and Amish community. The mother of four young children, Jantzi writes about her daily routines and heartfelt faith with equal measures of wit and warmth. Sewing, cleaning, cooking, gardening, and helping to manage the family store take up most hours in her day, but Jantzi finds time to pen columns for theConnection, a magazine beloved by Amish and Mennonite readers. Never sugarcoating the frustrations of motherhood, Jantzi tells it like it is, broken washing machine and bickering children and all. But through her busy days, Jantzi finds strength in simple pleasures of family, fellowship with her Amish community, and quiet time with God.
Hear straight from Amish people themselves as they write about their daily lives and deeply rooted faith in the Plainspoken series from Herald Press. Each book includes A Day in the Life of the Author and the authors answers to FAQs about the Amish.
About The Author
Marianne Jantzi is an Amish writer and homemaker in Ontario, Canada. Formerly a teacher in an Amish school, Jantzi now educates and inspires through her "Northern Reflections" column for The Connection, a magazine directed mainly to Amish and plain communities across the U.S. and Canada. She and her husband have four young children and run a shoe store among the Milverton Amish settlement of Ontario.

Copyright secured by Digiprove © 2016 Margaret Margaret