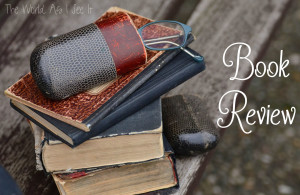 FTC: I received a free copy of this book from CLP in exchange for my honest review. I received no other compensation for this review. All opinions expressed in this review are one hundred percent my own thoughts and opinions.
The Secret Life of Charlotte Dodd by Holly Kerr was and interesting book. When I first started it I was super confused and wondered if this was part of a series. After I looked into it I couldn't see that it was so I just stuck with it and once I got to chapter 7 I had figured out enough that I wanted to keep reading the book. Once I was into the book I didn't want to stop reading it because it was a fast moving book and I loved the whole concept of the book. This was a super easy book to read and it went super fast for me as well. I found the concept of this book pretty unique which I also enjoyed because books tend to be pretty similar and I love when I find a book that isn't like other books. If you love mystery books I would recommend this book to you. I also say give it a little bit of time to get into it and for it to start to make sense before you give up on it because I am glad that I gave it the time.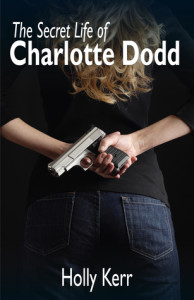 About The Book
List Price: $14.99
5.5″ x 8.5″ (13.97 x 21.59 cm)
Black & White on White paper
398 pages
Three Birds Press
ISBN-13: 978-0994993434
ISBN-10: 0994993439
BISAC: Fiction / Action & Adventure
Charlotte Dodd is having a very bad day.
After taking an experimental drug to erase her memories of saving the world (or at least the country – several times) Charlotte is given a new life – a quiet, unassuming job, a second chance at love with Luke, and no one trying to kill her.
Two years later and with no recollection of saving the world, she steps in to help a random stranger and is amazed at the ease in which she dispatches her opponents using a rolled-up magazine. But how is that possible? She has Buffy-like fight moves, fires a gun with deadly accuracy and can use the air from car tires to keep breathing underwater.
When she meets Ham – why is he so familiar? The flashes, the déjà vu, the dreams – they're not really dreams? Blowing up a building in Mexico, being buried alive – those things really happened to her? And what is her brother doing flying a plane? Turns out those two years of quiet with Luke was really an undercover mission to help bring down a secret organization targeting her family.
Charlotte needs to remember her secret life if she wants to save the world again and the only man she's ever loved.
About The Author
Holly Kerr writes chick-lit with the sole purpose of showing the world there is more to the genre than pretty shoes and brooding heroes.
Except for J.B in Unexpecting. He can be kind of broody.
When she's not writing, Holly spends time with her kids, watching Star Wars and super hero movies and training for this marathon she signed up for.
Find out more at www.hollykerr.ca

Copyright secured by Digiprove © 2016 Margaret Margaret