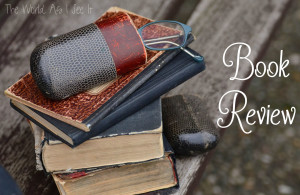 FTC: I received a free copy of this book from NetGalley in exchange for my honest review. All opinions expressed in this review are 100% mine. I received no other compensation for this review.
Naked by Gina Gordon was an excellent book. I did find it kind of predictable, but that is because these type's of books are the ones I read when I can't decide what to read next. These are one of my guilty pleasure kind of book because if asked I would probably say I don't like to read them but in the end, I love them because they are always an easy read. This is the first book I have read by this author, and she is going to added to the list of authors that I love and want to read more books by her. I loved all the characters in this book and the setting of the book. I loved what Noah did to make Violet finally come over and talk to him. If you love chick lit books than I know you will love this book.
About The Book
The deeply sensual Body & Soul series kicks off with "a fun, sexy emotional read" (Lisa Renee Jones), as one woman discovers the courage to face life's greatest challenges—and explore her connection with a handsome neighbor.
Violet Walker has been hiding. Withdrawn after a terrible car accident, she is worried about going back to her high-pressure job, where she's expected to project confidence and sleek refinement. Allowing herself a distraction, she's been watching her sexy neighbor work on his house. But when the shirtless, grinning hunk catches her in the act, Violet is struck by the unmistakable jolt of physical chemistry, a sensation that's both thrilling and terrifying.
Noah Young is used to moving from one construction job to another, never laying a firm foundation. The same goes for the women in his life—until Violet changes all that. His beautiful voyeur embraces his rough edges and shows him a hint of real love. But even Noah can tell that she's holding back, hiding her body and her heart from what they both truly want. If only he could get a little help convincing Violet to see herself as he sees her: perfect in every way.
About The Author
When her dream of becoming a mafia princess didn't pan out, Gina Gordon went after her second dream…becoming a writer. And she hasn't looked back.
Gina, a self-proclaimed happily ever after junkie and cupcake connoisseuse, loves spinning contemporary tales of knee bending first kisses, unconditional love and super-hot sex. She broke out onto the romance scene with her #1 Amazon Bestselling erotic short story Her Five Favorite Words that's been called a "deliciously naughty tale" by Joyfully Reviewed.
When not chained to her computer, you can find Gina sipping Starbucks, making cupcakes or feeding her addiction to celebrity gossip. She lives in Milton, Ontario with her husband and lovable dog.
Gina is represented by Victoria Lowes of the The Bent Agency.

Copyright secured by Digiprove © 2016 Margaret Margaret