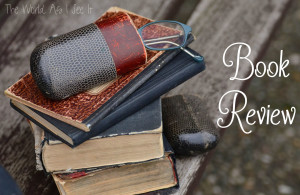 FTC: I received a free copy of this book from Litfuse in exchange for my honest review. I received no other compensation. All the opinons in this review are 100% my honest thoughts and feelings.
The Hearts We Mend by Kathryn Springer was an excellent book. I have to admit that I didn't realize that this was part of a series until I was a few chapters in and the for some reason it clicked in my head. I then went back and read my review of the first book because I wondered how I felt about it and I had to laugh because in the book I didn't like Evie at all. But in this book I loved her right from the start. It is funny how you can like someone that you hated in the first book, but once the story is told through their eyes, you love them. I can't say enough good things about this book and the author. I loved just about everything about this book and it was one that I read super quick because I had to know it all worked out. This book is one that I will be adding to my personal collection of books. If you love romance novels than I know, you will love this one just as much as I did.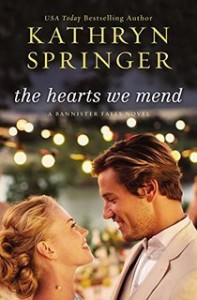 About The Book
For young widow Evie Bennett, moving forward will mean deciding what to leave behind . . . and what to keep.
Widowed at the age of twenty-five when her firefighter husband was killed in the line of duty, Evie Bennett has spent the last thirteen years raising their son, Cody, in the close-knit community of Banister Falls. As the women's ministry director of her church, Evie encourages women to boldly pursue God's plan for their future . . . while she is content with her memories of the past. But Evie's well-ordered life begins to change when she meets Jack Vale.
As Evie gets drawn into Jack's world—a world that isn't as safe and predictable as the one she's worked so hard to create—he challenges her to open her eyes to the problems in the community . . . but will Evie open her heart to love again?
Because even though Jack isn't anything like her late husband, he just might be everything she needs.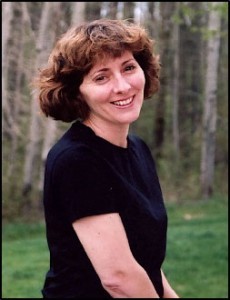 About The Author
Kathryn Springer, winner of the 2007 Write Touch Reader's Award (long contemporary), grew up in a small town in northern Wisconsin, where her parents published a weekly newspaper. As a child, she spent many hours sitting at her mother's typewriter, plunking out stories, and credits her parents for instilling in her a love of books – which eventually turned into a desire to tell stories of her own.
After a number of busy years, when she married her college sweetheart and became a stay-at-home mom, Kathryn rediscovered her love for writing. An unexpected snow day from school became the inspiration for a short story, which she submitted to Brio magazine. She went on to publish over a dozen more short stories for Brio, but it wasn't until her youngest child started school that she decided to pursue her dream to write a novel. In August 2004, her Love Inspired® debut novel, Tested by Fire, was published.
Encouraging women in their faith journey is the reason Kathryn loves to write inspirational fiction. She hosts a women's Bible study in her home and volunteers in a local MOPS (Mothers of Preschoolers) ministry. When she isn't at the computer, you'll find her curled up with a good book, spending time with family and friends or walking on the trails near her country home.

Copyright secured by Digiprove © 2016 Margaret Margaret