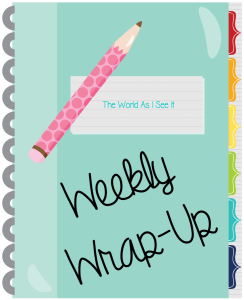 Another week has come to an end, and I am wondering how we are already in the first week of March.  Where in the heck has this year gone.  The older I get, the faster time seems to go.
Langston Hughes-Quote Of The Week
Top 10 YouTube Channels I Am Loving
Starting From Lost by SK Wills
Mukhabarat, Baby! My Life as a Wartime Spy for the CIA by Eric Burkhart
Those are all the posts from this past week.  Next week I have a quote that will be live on Monday and then reviews rest of the week.  If there is anything you would like to see more of, please let me know because I am always looking for things to blog about and what not.  I hope you all have had a great week and I will see you back here next week.

Copyright secured by Digiprove © 2016 Margaret Margaret