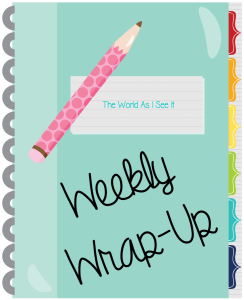 It has been three weeks since I have done of these posts because I have had quite a few books reviews that had to go up in the past three weeks and I don't like to have more than one post on a day if I can help it.  Anyway, lets get on to the posts from the past few weeks.
Joseph Campbell-Quote Of The Week
A Sudden Crush by Camilla Isley
Kissed By A Cowboy by Debra Clopton
Love To Believe by Lisa Ricard Claro
Elisabeth Kubler-Ross – Quote Of The Week
A Muddied Murder by Wendy Tyson
Still Counting by Phil Fragasso
Louis D. Brandeis-Quote Of The Week
Killing Me Softly by Kathryn R Biel
Back In The Saddle by Ruth Logan Herne
Those are all the posts from the past three weeks in case you missed any of them.  Next week I have two reviews that will be live and I also have a post where I talk about 10 of my favorite YouTube channels.  I hope you have all had a great week and I hope to see you back here next week!

Copyright secured by Digiprove © 2016 Margaret Margaret