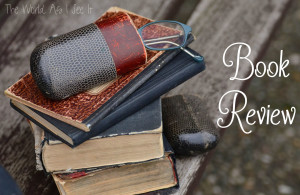 A Muddied Murder by Wendy Tyson was a cute book. I have read several other books by her and I really enjoy her style of writing. I really enjoyed the characters in this book and the setting of this one. I did find parts of this book predictable but that is pretty common for me considering that I read so many books and these types of books tend to be my favorite types of reading. I really liked Megan from the start. I love books have strong female characters because I always feel like I am able to relate to them more than other types. I loved trying to figure out who killed Simon and why they did it. I also loved following along as Megan tried to clear her name and get her businesses up and running. If you love mystery books that aren't super gross than I know you will love this one and you need to add it to your list of books to read.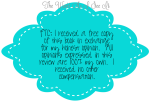 About The Book
When Megan Sawyer gives up her big-city law career to care for her grandmother and run the family's organic farm and café, she expects to find peace and tranquility in her scenic hometown of Winsome, Pennsylvania. Instead, her goat goes missing, rain muddies her fields, the town denies her business permits, and her family's Colonial-era farm sucks up the remains of her savings.
Just when she thinks she's reached the bottom of the rain barrel, Megan and the town's hunky veterinarian discover the local zoning commissioner's battered body in her barn. Now Megan is thrust into the middle of a murder investigation—and she's the chief suspect. Can Megan dig through small-town secrets, local politics, and old grievances in time to find a killer before that killer strikes again?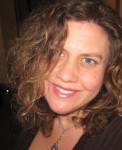 About The Author
Wendy Tyson is a corporate lawyer and former therapist whose background has inspired her mysteries and thrillers. She's the author of three crime novels. Her latest, DEADLY ASSETS, the second Allison Campbell mystery, was released on July 22. The first Campbell novel, KILLER IMAGE, was named by Examiner.com as one of the ten best mysteries for book clubs in 2014. She's also written THE SEDUCTION OF MIRIAM CROSS. Wendy lives near Philadelphia with her husband, three sons and two muses, dogs Molly and Driggs.

Copyright secured by Digiprove © 2016 Margaret Margaret