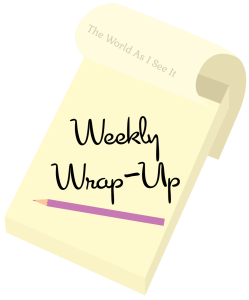 Another week is done and tomorrow is Halloween.  I don't have to say this week because like I have been saying for the past few weeks I am having a hard time wrapping my head around the fact that it is almost the end of the year.
Birds Of Passage by Joe Giordano
Wedding Haters by Melissa Baldwin
Broken Flowers by Howard A. Finkelstein
Those are all of the posts from this past week.  Next week I have a quote and 3 books reviews that will be going live.  I hope you all have a great and safe Halloween and I will see you back here next week!

Copyright secured by Digiprove © 2015 Margaret Margaret