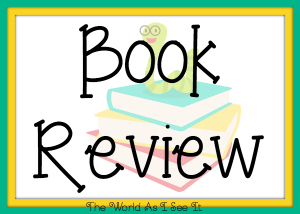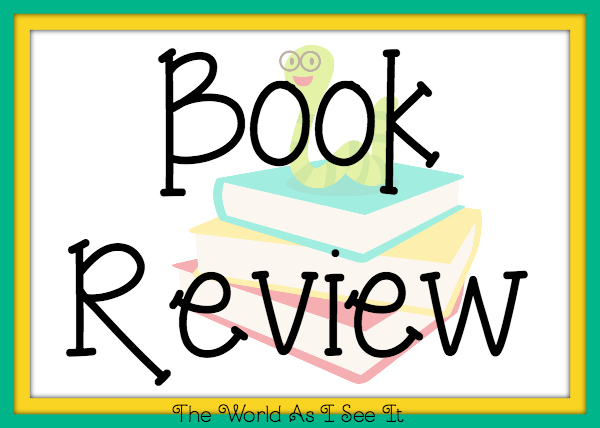 Crazy Little Thing Called Love by Beth K. Vogt was a fun book to read. The one thing that stuck with me throughout the entire book is how much didn't like Ted. There wasn't any point in this book where I liked him and how he acted. At first I wasn't a huge fan of Vanessa because of how she let Ted talk her into something that she didn't want but after I was a few chapters in I really did start to like her. The one character that I loved from the first time he showed up was Logan and to be honest is the reason I kept reading in the beginning. I do love this authors style of writing and I have read a couple of other books by her and she has never let me down. I loved how this book end and I can't wait to read more books in this series.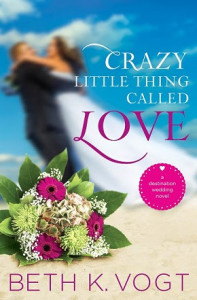 About The Book
Crazy Little Thing Called Love: A Destination Wedding Novel(Howard, June 2015)
Wedding bells and storm clouds collide in the first engaging novel in a brand-new series about destination weddings, the power of love, and the possible mishaps and missteps that happen on a couple's journey down the aisle to "I do."
Paramedic Vanessa Hollister has put her adolescence behind her, including the unwanted label of being the new kid in town over and over again, thanks to her father's military career. She's overcome what her mother called "the biggest mistake of her life" and is planning an elegant destination wedding in Destin, Florida with her new fiancé. But will the reappearance of her first husband from her what-were-you-thinking teenage elopement disrupt her dream of an idyllic beach wedding?
As a professional storm chaser, Logan Hollister is used to taking risks. However, a reckless decision during the last tornado season has him questioning the future of his team, the Stormmeisters. Coming face to face with his ex-wife eight years after their divorce compels him to confront his greatest regret: losing Vanessa. Does their past give him the right to interfere with her future?
A fast-moving, powerful hurricane throws Vanessa and Logan together as they evacuate to a storm shelter along with other residents of the Florida Gulf Coast. Forced to spend time together, the pair battles unexpected renewed feelings for each other.
Vanessa and Logan are faced with a choice: Should they accept, once and for all, their teenage marital mistake? Or is God offering them a second chance at happily ever after?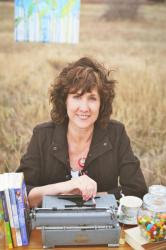 About The Author
Beth K. Vogt believes God's best often waits behind the doors marked "Never." A 2015 RITA® Finalist and a 2014 Carol Award finalist, Beth is a contemporary romance novelist with Howard Books. Her 2014 novel, Somebody Like You, was one of Publisher's Weekly's Best Books of 2014. In 2015 she introduced her destination wedding series with both an e-novella, Can't Buy Me Love, (May) and a novel, Crazy Little Thing Called Love(June).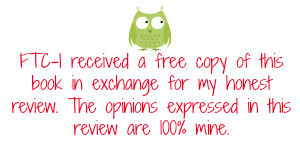 Copyright secured by Digiprove © 2015 Margaret Margaret