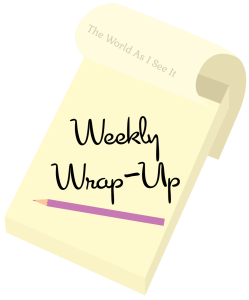 It is time for another wrap-up post.  This weeks was crazy because I did get called in for jury duty on Wednesday.  I didn't actually get the book review that was supposed to be live on Wednesday but it didn't get up until yesterday and the post that was supposed to go live yesterday didn't get up until yesterday afternoon because I also didn't get it written up on time as well.
Shadows of Ladenbrooke Manor by Melanie Dobson
Picture Perfect Love by Melissa McClone
The Bookshop Hotel by A. K. Klemm
A Bride At Last by Melissa Jagears
Those are all the posts from this past week.   Next week I have 5 posts that will go live and all of them are either reviews of a book or a promotion for a book.  I hope to see you back here next week!

Copyright secured by Digiprove © 2015 Margaret Margaret