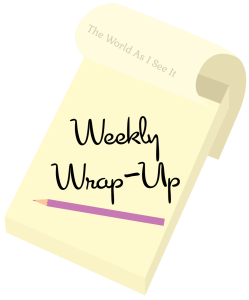 It has been a crazy week for me to say the least.  Next week might be crazy as well because I might end up having to go to jury duty which is something I want but it will make blogging next week next to impossible so I have to try and get all my blog posts written this weekend so I don't have to worry about anything being late.
Her Sister's Shoes by Ashley Farley
Blue Wide Sky by Inglath Cooper
Exile by Sally Ann Melia Book 3
Beyond The Ashes by Karen Barnett
Part One of Aoléon The Martian Girl​ by Brent LeVasseur
Writers Workshop-Some Great Books
Those are all the posts from the past 2 weeks.  Next week I have 4 book reviews due so be on the look out for those if you are looking for a new book to read.  I hope you have all had a great week and I will see you next week.

Copyright secured by Digiprove © 2015 Margaret Margaret