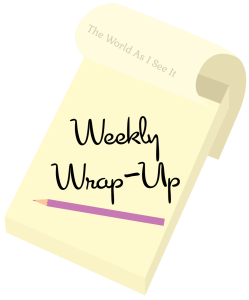 Another week has come to an end and I am so glad for that.  It has been a super rough week for me this week because I haven't felt great and things are rough at home now.  I had a book cover reveal post and three book reviews this week.
Jack Gets His Man Cover Reveal– I love this cover and I am going to pick up the book so I can read it because it seems right up my alley.
Unplanned by Alana Terry– I love this author so if you are looking for a great book to read this summer I would recommend this book or any books from this author.  She is amazing and I can't wait for her next book to be released.
Two Roads Home by Deborah Raney-This would be another great  book to read this summer if you are looking for a new book.
A Heart's Betrayal by Colleen Coble-I love this series and can't wait until I get the next book to read.
Next week I have 3  book reviews that will go up and I can't wait to share one of them with you because part of it takes place during WWII and everyone know that time period is the favorite time.  I will also have a quote going up on Tuesday.  I am on the lookout for quotes to share each week so if you have one that you love please leave it in the comments so that I can use it.  If I use your quote you will get credit for it and a link to either your blog or facebook profile which ever you would like.  That is all I have for you this week and I hope to see you back here next week!
How has your week been???

Copyright secured by Digiprove © 2015 Margaret Margaret