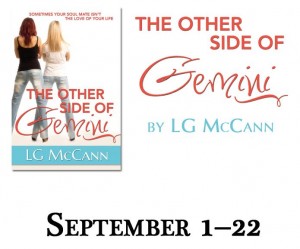 Other Side Of Gemini by LC McCann was a fun book to read. I loved this book from the first chapter right up until the last chapter of the book. I loved both of the characters in this book and I was sad when it was over. I loved seeing how things worked out with both characters. It was hard to watch Sylvia go through everything because I really did feel bad for her and only want the best thing for her. In the end this was a great book and I can't wait to read other books by this author.
About The Book
Sylvia Miloche is a successful book editor by day, D-list party girl by night, and has been dating New York City's favorite playboy James Ryan for five years. But things are far from perfect. When the New York Post catches James with an intern, Sylvia's already precarious life comes crashing down.
Lindsay Sekulich is a high school science teacher, wife, and mother of three in the suburbs of Phoenix, Arizona. Her high school reunion is quickly approaching and that means the secrets of her bad-girl past, all of which she's kept hidden from her husband, could come spilling out, revealing who she once was and the horrible things she's done.
When Sylvia emerges in Scottsdale, seeking refuge in her hometown from the relentless gossip blogs, Lindsay finds herself alternately elated and terrified. The two were inseparable as teens, but a tragedy just before their senior year tore them apart. Sylvia, once a carefree, joyful girl always up for adventure, is a beaten down and broken adult. Now Lindsay must make a choice: rescue the friend who saved her in high school, or keep it all hidden to save her marriage from almost certain destruction.
About The Author
LG McCann was born and raised in the Last Frontier. She spent her formative years on her
family's ski resort near Fairbanks where, if she wasn't bombarding customers with rocketlaunched
Barbie dolls, she was in the cubby under the stairs making up stories. After enduring
the rest of her adolescence in Anchorage, LG tried her hand in the Lower-48, where she
graduated from Hollins University summa cum laude with a double major in English and Film &
Photography.
After six years in New York City, where she acquired unique experiences working in reality TV,
the non-profit sector, and the publishing industry, LG still hadn't found her calling. She still just
wanted to be in that cubby making up stories. She wanted to write.
These days, that's exactly what she's doing. But when she's not writing or proofreading (or at her day job), you'll most
likely find LG playing in her garden, cooking with her partner Jonathan, attempting complex yoga moves, or passing out
from exhaustion on her couch with her fuzzy assistant Emmy Cat.
Connect with LG:
Twitter: @lgmccann
Instagram: lgmccann
Facebook: facebook.com/lgmccann
Excerpt
This suburban grocery store is huge. And packed, because it's a Saturday. I've grown so accustomed to the basement Food Emporiums and the dark, cramped D'Agostinos of Manhattan that I forgot all about the large, luxurious grocery stores everywhere else.
At first, I reach for a small handbasket, but change my mind and go for the big-bellied basket on wheels. I slog slowly up and down the aisles, pausing for a significant amount of time in the frozen foods section gazing at pizzas, cheesecakes, ice cream . . . they're all here. This Safeway even has soy products—every kind I could ever want. But I'm not about to start watching my fat and sugar intakes, not today, when my liver is pickled like a gherkin, so I pass them and grab a pint of cherry ice cream with double chocolate chunks. Make that two pints.
There is one last travel-sized bottle of Jim Beam in my purse. I pull a liter-size Coke from a shelf, crack it open, and dump some on the floor. The people around me look for a moment at the sound of something spilling, and just as quickly look away, embarrassed for me.
"Oops," I say, my voice flat and uncaring, then openly pour the bottle of Beam into the Coke, followed by a casual toss of the small empty over my left shoulder.
I take a slug from my Coke and then I see a head of pin-straight blonde hair that I'd recognize anywhere: Lindsay Richardson. Her clothes are all wrong—high-waisted khakis aren't a good look for anyone—but there's no mistaking my high school best friend, even from a grocery store aisle–length away, even with a wiggling child in the cart she's pushing.
Lindsay bends down and examines the child's face, trying to wipe its nose. The kid screams and hits her in the chest.
"We do not hit Mommy!" she scolds, grabbing the kid's chin.
The child's chest puffs up and its mouth opens wide. I curl my lip and brace my drunken self against a high-pitched full-lung-blast scream, the type usually reserved for a Walmart or the subway on a Sunday afternoon coming back from Coney Island. It's tired and it's probably sick and it should be in bed, not in a grocery store. Perfect mommy types with golden tans wearing twinsets and hip-hugging khakis pass by her, and she whips her head around, apologizing, moving from side to side trying to let others into and out of the aisle while attending to the slobbering mess in front of her.
Someone nudges me with a cart from behind and I trip forward. My lips are numb and dry, and I can feel in my relatively numb spine that I'm hunched over, drunk enough that it's difficult to keep myself standing up straight. I turn my head to see the woman behind me jostling with other mommies for the two-liter bottles of Coca Cola that are fifty cents off today only, according to the sign.
I take a long sip from my Jim-spiked soda when I notice that Lindsay has noticed me. Part of my mind tells me to run, but that part doesn't control my feet, which are planted firmly on the ground just so I can be upright. There's nowhere for me to go, anyway, not with the mommies wrestling through the Coke sale behind me. A blonde woman in a headband—a headband!—elbows past me and gropes at the juice boxes I didn't realize I was blocking. I see her eye the open bottle in my hand and she tiptoes around my cart as if it's a puddle of acid blocking her way to the children's boxed drinks.
"Be careful there, Super Mom," I warn. She tries not to react, then grabs a pack of juice boxes and all but throws it into her cart. I half expect the silent, blond alien child sitting in it to say, Tsk tsk, Mother, but he calmly plays with his Transformers action figure without so much as looking up as her.
I watch as she whisks her child away in the cart, bending down and putting her cheek next to his as she moves. I imagine her whispering what a perfect little angel he is in his ear, which only makes me laugh harder when I hear a sudden high-pitched squeal as the kid raises his arm and whomps his mom over her headbanded head with his Transformer.
"Sylvia?" Her voice is unmistakable, even in my semipermanent state of drunkenness. Her face still looks the same, though her Rachel cut is gone and she is already starting to get crow's feet at twenty-eight.
"Linds," I say, nodding as if we just saw each other last month. "What's new?"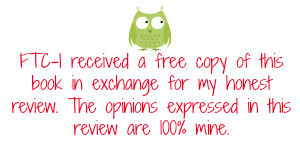 Copyright secured by Digiprove © 2014 Margaret Margaret