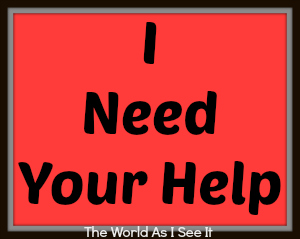 I need everyone's help right now.  I am in process of building my media kit and I am looking for testimonials that I can included in my media kit as well as on my blog.  If you have the time to answers the following question in a few sentences I would be so grateful.
• Why do you enjoy reading The World As I See It?
I would make sure everyone knew you said it and also have a link to your blog unless you would rather it be listed some way else.  You can either leave it in a comment under this post or email me at theworldasiseeit25 at gmail dot com.
Thank you so much for being such loyal readers and thank you in advance for your time!

Copyright secured by Digiprove © 2014 Margaret Margaret