Nothing Personal by Rosalind James was a fun book to read. I enjoyed the characters and the author's style of writing. I loved how she kept her chapters shorter which makes it nice to read because you don't have to stop reading in the middle of the chapter you can always just finish the chapter. I loved Alec and Desiree they seem like people that I could get along with in real life. I just loved the storyline and writing. I can't wait to read more in this series and I also am going to check out the first book in this series and see what I missed.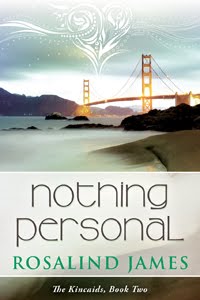 About Nothing Personal
Contemporary Romance Date Published: 10/18/2013
The Kincaids Book #2
By the author of the bestselling Escape to New Zealand series–
When you wish upon a star . . .
Alec Kincaid has never met the obstacle he couldn't overcome—or the woman who could resist him. And it's not going to happen now, not with his star shining more brightly than ever in the high-stakes arena of San Francisco's software industry.
Desiree Harlin doesn't believe in fairy tales, and she doesn't waste time wishing. She's learned the hard way that dreams don't come true. And with her reputation and hard-won security on the line, succumbing to temptation isn't an option.
But things aren't always what they seem. And even stars sometimes fall.

About Rosalind James
Rosalind James is the author of the Kindle-bestselling "Escape to New Zealand" series (currently five titles strong), as well as the new U.S.-based "Kincaids" series. Her first book,"Just This Once," has sold tens of thousands of copies in the year since it was published, eventually reaching #85 in the Amazon store. A marketing professional and publishing industry veteran, Rosalind has lived all over the United States and in a number of other countries, traveling with her civil engineer husband. Most recently, she spent several years in Australia and New Zealand, where she fell in love with the people, the landscape, and the culture of both countries. She loves trying new things in her writing, most recently the mystery and suspense in "Nothing Personal."
Rosalind credits her rapid success to the fact that "lots of people would like to escape to New Zealand! I know I did!"
Website: http://www.rosalindjames.com
Twitter: @rosalindjames5
Buy A Copy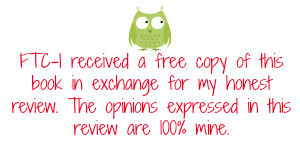 Copyright secured by Digiprove © 2013 Margaret Margaret