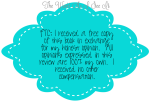 The Courier of Casewell Hall by Melanie Dobson was a great book. After just reading the back of the book I knew I would love this book and I have to say that it didn't let me down. This book takes place during the Revolutionary War and I have to say that I learned about it in history but I have never read a book that takes place during that time period so I am sure that is why I loved this book as much as I did. In this book you follow along with Lydia as she tries to figure out where she stands during the war and where her true loyalties fall. The writing in this book is amazing and I felt like I was there with the characters. I was on the edge of my seat through parts of this book because I wasn't sure what was going to happen. If you love historical fiction I know that you will love this book!
An unlikely spy discovers freedom and love inthe midst of the American Revolution.
As the British and Continental armies wage war in 1781, thedaughter of a wealthy Virginia plantation owner feels conflict raging in her own heart. LydiaCaswell comes from a family of staunch Loyalists, but she cares only about peace. Her friend Sarah Hammond, however, longs to join the fight. Both women's families have already been divided by a costly war that sets father against son and neighbor against neighbor; a war that makes it impossible to guess who can be trusted.
One snowy night Lydia discovers a wounded man onthe riverbank near Caswell Hall, and her decision to save him will change her life. Nathan introduces her to a secret network of spies, couriers, disguises, and coded messages—a network that may be the Patriots' only hope for winning the war. When British officers take over Caswell Hall and wreak havoc on neighboring plantations, Lydia will have to choose between loyalty and freedom; between her family's protection and her own heart's desires.
As both armies gather near Williamsburg for a pivotal battle, both Lydia and Sarah must decide how high a price they are willing to pay to help the men they love.
Part of the American Tapestries™ series: Each standalone novel in this line sets a heart-stirring love story against the backdrop of an epic moment in American history. This is the fifth book in the series.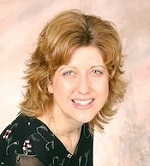 Melanie Dobson is the author of twelve novels; her writing has received numerous accolades including two Carol Awards. Melanie worked in public relations for fifteen years before she began writing fiction full-time. Born and raised in the Midwest, she now resides with her husband and two daughters in Oregon.
Connect with Melanie at: http://melaniedobson.com

Copyright secured by Digiprove © 2013 Margaret Margaret