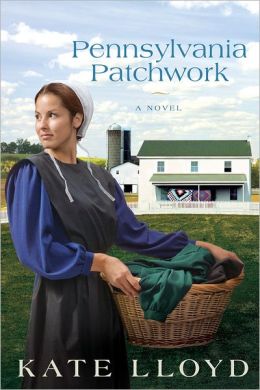 Pennsylvania Patchwork by Kate Lloyd was a super cute and fun read. It was another one that once I started reading it I couldn't put it down. I loved the characters and I loved watching Kate try and figure out what to do and who was the right person for her to marry. This was definitely a different book but that made it that much more appealing to me. I loved how she didn't grow up amish but that she embraced the lifestyle and loved it. I am not sure I could do the same thing if I were in Kate's shoes. The only thing I didn't like about the book was who she chose in the end but other than that I can't say anything bad about this book!
About The Book
Seattle native Holly Fisher is smitten by Lancaster County, its simplicity and her long lost relatives. In the sequel to bestselling Leaving Lancaster, Holly embraces the Amish culture, learning to slow down to see what — and who — really matters.
Meeting the family that her mother had kept hidden from her, Holly comes face to face with her real life and blood legacy. She also falls for the charming Zach, a handsome Mennonite veterinarian who is everything she's ever wanted in a husband: confident, kind, successful, and authentic. And Zach proposes marriage. Is this too soon? Is this the right choice? Mother and Amish grandmother think she's rushing into too much of a lifestyle change. Holly is in love with Zach and that precludes everything. Until she meets an attractive Amish man. And an old suitor shows up.
Pennyslvania Patchwork is the moving, richly told story of one woman's heart, her faith and trust, and the choices she makes. Never easy, but one choice can change your destiny.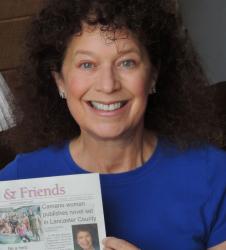 Author Kate Lloyd is a passionate observer of human relationships. A native of Baltimore, Katespends time with family and friends in Lancaster County, PA, the inspiration for her novels. She is a member of the Lancaster County Mennonite Historical Society. Kate and her husband live in the Pacific Northwest. Kate studied painting and sculpture in college. She's worked a variety of jobs, including car salesman and restaurateur.

Copyright secured by Digiprove © 2013 Margaret Margaret