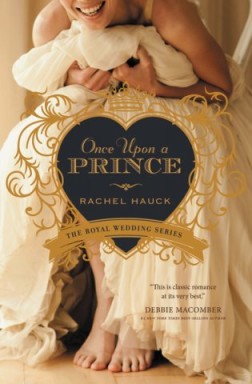 I read this book in 8 hours from cover to cover and lets just say I instantly fell in love with the characters. From the moment I started the book I fell in love with Susanna and Nathaniel or Nate. I love how this book was a modern take on a fairy tale. This is the sweetest story I have read it months and I was sad when it ended. I can't wait to read more books in this series because I loved this book so much. If you love sweet stories you will eat this one up.
The Royal Wedding Series Book One
Susanna Truitt never dreamed of a great romance or being treated like a princess–just to marry the man she has loved for twelve years. But life isn't going according to plan. When her high-school-sweetheart-turned-Marine-officer breaks up instead of proposing, Susanna scrambles to rebuild her life.
The last thing Prince Nathaniel expects to find on his American holiday to St. Simon's Island is the queen of his heart. A prince has duties, and his family's tense political situation has chosen his bride for him. When Prince Nathaniel comes to Susanna's aid under the fabled Lover's Oak, he is blindsided by love.
Their lives are worlds apart. He's a royal prince. She's an ordinary girl. But everything changes when Susanna receives an invitation to Nathaniel's coronation.
It's the ultimate choice. His kingdom or her heart? God's will or their own?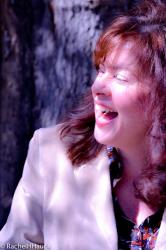 Rachel Hauck is the bestselling author of Carol Award winner "Sweet Caroline", and RITA Finalist "Love Starts With Elle", and of the critically acclaimed fiction collaboration with multi-platinum country artist Sara Evans, "The Songbird Novels". She lives in sunny, though sometimes hurricane plagued, central Florida with her husband and their ornery pets. Rachel earned adegree in Journalism from Ohio State University and isa huge Buckeyes football fan. She is the past President of American Christian Fiction Writers and now sits on the board as an Advisor.

FTC:I recieved a free copy of this book in exchange for my review. The opinions expressed in this review are 100% mine.

Copyright secured by Digiprove © 2013 Margaret Margaret