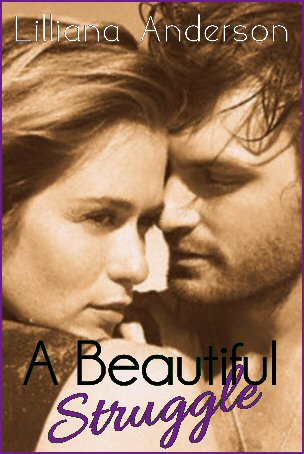 I liked this story but at times I did find it hard to follow because of the slang used in the book isn't what we say here but other than that I loved it. I still gave it 5 stars because I really enjoyed it and read in a day. The author does a great job of making me feel out the main character feels and making me see things how she saw things. I loved how it worked out and I can't wait to check out more books by her.
About The Book
Katrina Mahoney has a very full life attending university to study a law degree, training for triathlons and now she is working part time as well. She couldn't possibly find time for a relationship, especially after her last one ended so catastrophically.
Right now she is content focusing on work, study and training while hanging out with her best friend David Taylor, a womaniser with a heart of gold that would do anything for Katrina – except watch her get hurt again.
That is, until the dashing Elliot Roberts, a junior solicitor from her work, shows an interest in her despite their office's 'No Dating' policy.
Katrina struggles with following her heart or following her mind and has trouble seeing where her heart truly lies.
Warning: This title is intended for readers over the age of 18 as it contains adult sexual situations and/or adult language which may be considered offensive to some readers.

About The Author
Australian born and bred, Lilliana Anderson has always loved to read and write considering it the best form of escapism that the world has to offer. Besides writing Angelien's biographical trilogy, she also writes contemporary romance and drama all set within Australia.
When she isn't writing she is a wife, and a mother to four children. She has worked in a variety of industries and studied humanities before transferring to commerce/law at university.
She currently lives a fairly quiet life in suburban Melbourne.
Connect with Lilliana Anderson
Facebook: http://www.facebook.com/lilliana.anderson.12
Twitter: https://twitter.com/Confidante_Lili
Blog: http://lillianaanderson.weebly.com/blog.html
Goodreads: http://www.goodreads.com/author/show/6533406.Lilliana_Anderson
Buy Links
Amazon (US): http://www.amazon.com/Beautiful-Struggle-book-ebook/dp/B00ATC7GLU/
Amazon (UK): http://www.amazon.co.uk/Beautiful-Struggle-book-ebook/dp/B00ATC7GLU/
B&N: http://www.barnesandnoble.com/w/a-beautiful-struggle-lilliana-anderson/1114142438
Smashwords: http://www.smashwords.com/books/view/268557
Trailer
Excerpt
"Oh my god! Why are you making me sit through this girly movie?" David complained as the couple on the screen struggled with their attraction to each other yet again.
Laughing at him, I answered, "Because it was my turn to pick – you made me sit through that horrible action movie last time, so consider us even."
"Fine," David grumbled. "But I need more beer to get through this, do you want one?"
Shaking my head no, I lifted my legs from his lap so he could stand. I didn't think that my boyfriend Christopher would be happy if he came home from work and I was rolling around on the floor, drunk with David. Actually, David needed to be gone before Christopher got home. They weren't exactly friendly with each other.
I sucked in my breath as I heard the key enter the door and click it open, it was as if the thought had been enough to conjure him.
David spun around and locked eyes with me, his own as wide as mine were. Gulping, I watched as Christopher walked through the front door and prepared myself for the verbal tirade that was sure to follow.
"You're early," I pointed out, my heart thumping loudly as I flicked my worried gaze toward David in the kitchen.
Christopher followed my line of sight, his face darkening as he spotted my friend.

Copyright secured by Digiprove © 2013 Margaret Margaret