If I could pick anywhere to go to I have decided that I would want to go to New York, New York. GoGoBot is a great site to use when planing your vacations. It has all of the information that you could ever want when it comes to booking a hotel to planning what you are going to do while you are there! I am going to be planning my dream trip using GoGoBot and here is what I would be doing if I had the money to travel there.
I would for sure rather stay in a condo for sure. I am not a huge fan of hotels and since I would be there about a week or so a condo is a great way to save some money on food because you can do your own cooking. GoGoBot has a list of all of the places where you can rent a condo or a hotel room.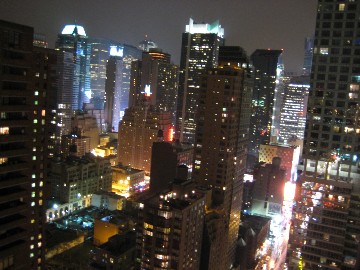 I really like these condo's because who doesn't want to be right at times square??? You can click here and see more of the pictures of these condos.
There are so many things to do there that I decided I would just list a few of the things that I would love to do while I was there. This list doesn't even touch on how much shopping I would be doing!
You can go here and see more of the attractions and things that you can do while in New York. Since I have done all this research on going there I am going to start saving so that I can go there and experience what it is like to be there.
If you are planning a trip you really should use GoGoBot because it makes it so easy to see everything you can do. It is great to have everything all on one page and at one location. For my next trip I am for sure going to be using GoGoBot to plan it!
Gogobot allows you to tap into the knowledge of your friends when planning a trip anywhere. You can find like-minded travelers and inspiration for your next vacation, creating easy-to-use wishlists you can return to again and again.

And when you are not in vacation mode or planning a trip, you can discover hidden gems in your own neighborhood for entertaining guests or a weekend staycation.

The best part? Every page on Gogobot is personalized. You can see reviews from your friends and people you are following at the top, which allows you to weed out the noise and fraudulent reviews that become a problem on other review sites. Check out Gogobot today!

This is a sponsored post written by me on behalf of Gogobot. The opinions and text are all mine.

Copyright secured by Digiprove © 2012 Margaret Margaret