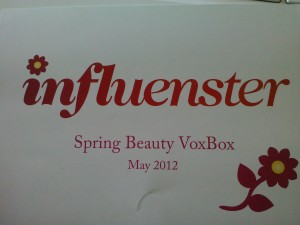 I was chosen to receive May's Influenster VoxBox.  If you haven't heard if Influenster before it is a totally free subscription service.  Once you sign up you unlock badges of the things that interest you.  They then will send you boxes on the months that your interests match what is going to be in the box.  What I love about this is service is that it is totally free and you get full size and deluxe sample size products.
Here is a picture of what was in this months box. (I just realized that the body wash is missing from this picture.  I had already started to use it so it was in the bath room.)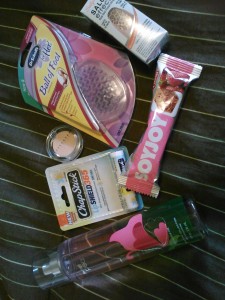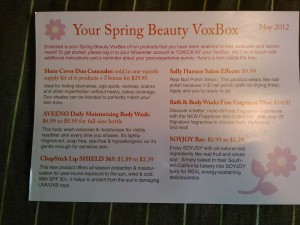 Other than the body wash that was a travel size product everything else is a full size product.  I was so excited to get a full size body spray from Bath & Body Works.  The spray costs $14 dollars and I got if for free!!!!!!  They sent me the Sweet Pea flavor and I really like it.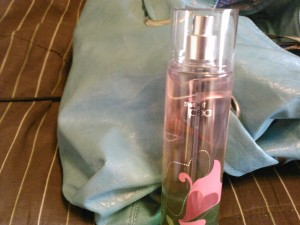 The next thing that came in it was a SoyJoy bar.  I got the strawberry flavored one.  At first I wasn't excited about this because most bars have gluten in them but once I read the packaging I realized that this bar was gluten free so I could actually eat it.  I did eat this bar but it isn't anything that I would buy.  It did taste better than most others bars do but I am not a huge fan of soy and how it tastes.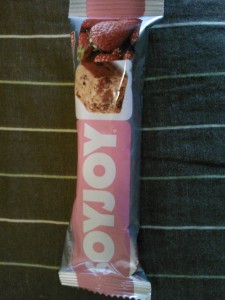 I also got inserts that you put in high heels by Dr. Scholls.  I don't wear high heels but I am going to be giving these to Misti because she loves to wears heels so I know she will get use out of them.  I know if I did wear heels I would be super excited to try these out because I am sure they would work great.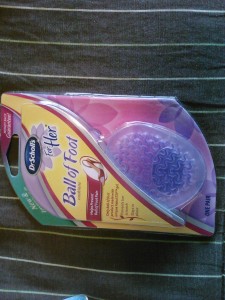 I am going to talk about the other products they sent me in another post because this post has gotten long.  Be on the look out for the rest of the products.

Copyright secured by Digiprove © 2012 Margaret Margaret