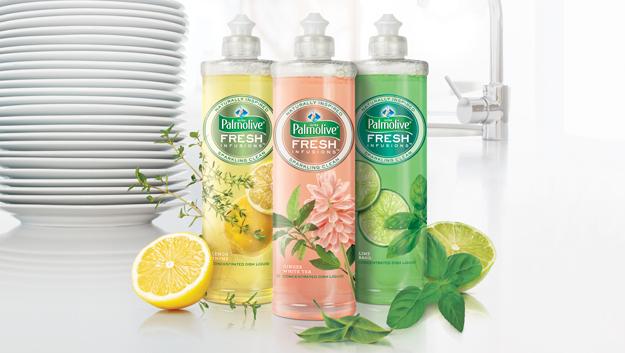 I am not sure how many of you have heard about Influenster.  It is a great site where you can sign up  and you can get free VoxBox's sent to you if you qualify for them.  I have gotten a few of them so far and the latest one I got is the Palmolive Fresh Infusions VoxBox.  I was excited to get this one because I love to try new scents and all of these smelled amazing.    My favorite smell was the green one which is Lime Basil scented.

I also had my grandma use them and she really like the Lime Basil one as well.  We both liked how the Ginger White Tea one smelled in the bottle but once it was added to the water you really couldn't smell it like you could with the other ones.  We are for sure going to keep using these because they do smell amazing.  I would recommend anyone that washes dishes should check these out because they are amazing.  You can check them out and even buy them at Wal-Mart!
Have you tried them?  What do you think of them?
FTC-I received this product free from Influenster in exchange for my review.  The opinions expressed in this review are 100% my own.

Copyright secured by Digiprove © 2013 Margaret Margaret