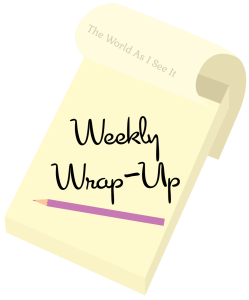 Let's get right to the posts from this past week.
Ralph Waldo Emerson-Quote Of The Week
Special Agent: Austin by Joni Hahn
The Body In The Landscape by Larissa Reinhart
20 Ideas To Make 2016 A Great Year
Those are all the posts from this past week in case you missed any of them.  I have three book reviews coming up next week along with a post where I talk about some of the things that are currently frustrating me.  I hope you all have a great week, and  I will see you back here next week!

Copyright secured by Digiprove © 2016 Margaret Margaret