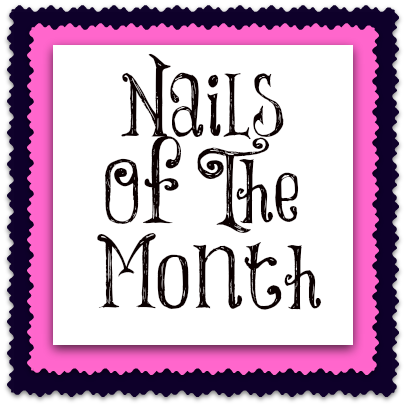 I haven't done a Nails of The Month post in awhile but I wanted to make sure I did one for the nails I have right now because I am in love with them.  We got the idea for these nails from part of the design I had for the 4th of July.  To me these remind me of spray paint and they are just perfect for me: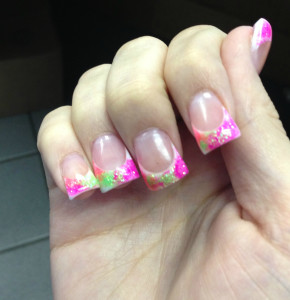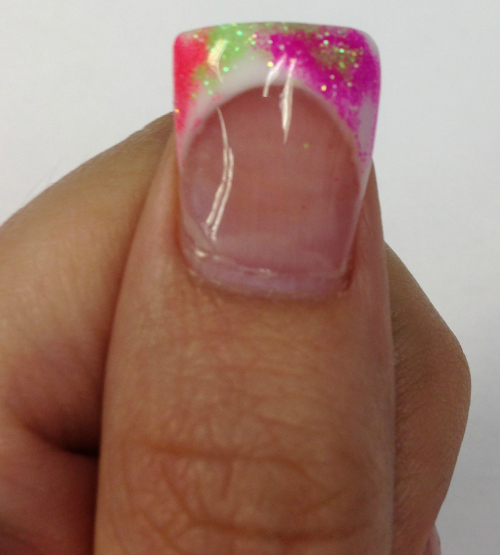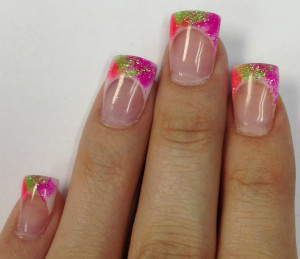 We just had a white base with 3 neon colors put on top.  They are definitely something that I will be doing again just with different colors.   I love how I haven't ever seen anything like them anywhere and they are just fun for summer time.  A funny story to go along with these nails is the only person other than family that has said anything about them was a random guy when I was out getting lunch one day while I was at work.  Why is it that guys seem to be the only ones who ever notice my nails?
What do you guys think?  As always if you have any fun ideas please leave them in the  comments because I am always looking for new and fun things to do with my nails!

Copyright secured by Digiprove © 2013 Margaret Margaret