Resuscitation by A Sami Rizzo Thriller by DM Annechino was a good book. I did at points in the book laugh because of how far fetched parts on this book was. Even with me saying that I still really enjoyed this story. This is the 2nd book in the series and you don't have to read the first book if you don't want to. I didn't finish the first book because of the content and it made me super uncomfortable and I was able to understand this book. I would say though that if you want to read all the books in this series start with the first book because if you read them out of order you will ruin parts of the first book. I love this authors writing and I did enjoy this book even more that some because part of it takes place in the medical field and I always love books that include things like that. If you love thrillers I know you will love this book and this series.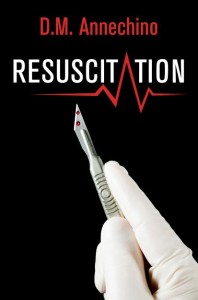 About The Book
Two years ago, Detective Sami Rizzo narrowly escaped a brush with death at the hands of a serial killer. After apprehending the killer and bringing him to justice, this life-changing event compels her to resign from the police force. In her heart of hearts, however, she struggles with the decision. But a second serial killer—a well- respected doctor gone astray—uses his charm to seduce his victims and then performs horrific surgical experiments on them. In a final act of depravity, he scatters their mutilated bodies throughout San Diego County. Feeling a sense of duty and obligation, Sami Rizzo appeals to the police chief and mayor, and they reinstate her as a homicide investigator. As the body count grows and the killer's experiments become more and more brutal, Sami follows one dead-end lead after another, while trying to deal with a sickly mother and a turbulent relationship with her lover. But then the killer makes a crucial mistake: one of his victims survives. Sami does everything to protect the barely alive victim, but the killer has a different plan.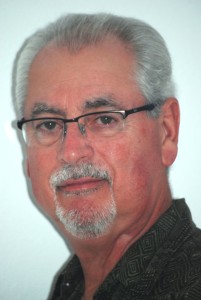 About The Author
Daniel M. Annechino, a former book editor specializing in full-length fiction, wrote his first book, How to Buy the Most Car for the Least Money, in 1992 while working as a General Manager in the automobile business. But his passion had always been fiction, particularly thrillers. He spent two years researching serial killers before finally penning his gripping and memorable debut novel They Never Die Quietly.
His second book, Resuscitation (Thomas & Mercer 2011), a follow-up to his first novel, hit #1 in Kindle sales in the UK and reached #26 in the USA. He is also the author of I Do Solemnly Swear (Thomas & Mercer 2012) and Hypocrisy. A Piece of You is his fifth novel, the third in the Detective Sami Rizzo series. A native of New York, Annechino now lives in San Diego with his wife, Jennifer. He loves to cook, enjoys a glass of vintage wine, and spends lots of leisure time on the warm beaches of Southern California.
Buy Your Copy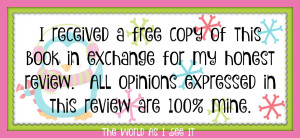 Copyright secured by Digiprove © 2015 Margaret Margaret