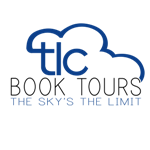 L.A. Rotten: A Tom Tanner Mystery by Jeff Klima was a great book. I loved this book because it is a return to the genre of books that I love the most. I don't usually read tons of books like this and it is so nice to get to read ones like this and find new authors. Anyway back to this book. I enjoyed everything about this book so much so that I was sad when it ended because I loved the author's style of writing and I also loved the characters in this book. I had to keep reading right up until the end because I had to know how it ended and how things worked out. I have to say that I really liked Tom from the start of the book and I hope that there will be more books with him in them because I loved him as the main character in this book. It is fast past and it kept me on the edge of my seat throughout the book. If you love mystery books than I know you will love this story.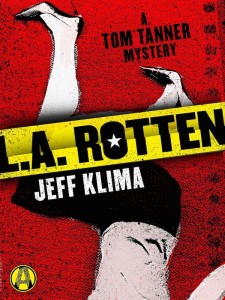 About The Book
On Sale: May 12, 2015
Pages: 268
Published by : Alibi
For fans of Dexter and The Girl with the Dragon Tattoo, Jeff Klima's debut thriller is a chillingly suspenseful novel set in a world of violence and chaos—where one man finds himself right at home.
As an expert crime-scene cleaner, Thomas Tanner charges big money to carve out bullets, mop up fluids, disinfect walls, and dispose of whatever's left of whomever was unlucky enough to require his services. For a handsome young ex-con determined to stay out of trouble, it's practically a dream job—until he discovers a grisly pattern to his work: a string of gruesome murders at a cheap motel chain, always in Room 236.
While prying into a serial killer's nasty scheme, Thomas finds himself with a sharp-witted strip-bar waitress plastered to his side—and his conscience. Even more surprising, the killer starts prying into his life, luring Thomas into a twisted friendship. As Thomas struggles against his adversary's wicked whims, risking the lives of the few people he holds dear, bodies pile up everywhere he turns. With a psychopath calling the shots, Thomas has little choice but to clean house once and for all.
About The Author
Jeff Klima is the author of The Dead Janitors Club and the cofounder of Orange County Crime Scene Cleanup.
Enter To Win
a Rafflecopter giveaway

Copyright secured by Digiprove © 2015 Margaret Margaret