About The Book
Jordan Steele's life began when he was ten. When he was taken from his parents and a house that was never a home. When he met his brothers, the other lost and abandoned boys in his group home. When he learned what friendship and family and love looked like.
Now he's made good, touring the world with the band he and his brothers formed in that crowded group home. No one but his found family really knows the man under the fame and fortune, the scars he hides behind the rockstar lifestyle. Until he sees her through the windows of the National Ballet, dancing, and suddenly the world doesn't seem so dark.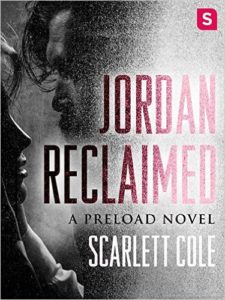 Aleksandra Artemov ticks all the ballet boxes. Father a legendary Kirov dancer. Check. Prepping since birth for classical ballet. Check. Compulsive control over the food she eats. Check. Principal dancer at The National Ballet of Canada. Check. But what she craves is freedom.
She craves Jordan.
Everything about him should terrify her. His size, his tattoos, his edge. But he doesn't. He stirs her very soul. Jordan has nothing but himself to offer her, and he's never been good enough for anyone. Can he figure out how to face his own demons before he loses his light for good?
About The Author
The tattoo across my right hip says it all really. A Life Less Ordinary. Inked by the amazingly talented Luke Wessman at the Wooster Street Social Club (a.k.a. New York Ink). Why is it important? Well, it sums up my view on life. That we should all aspire to live a life that is less boring, less predictable. Be bold, and do something amazing. I've made some crazy choices. I've been a car maker, a consultant, and even a senior executive at a large retailer running strategy.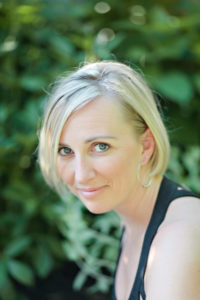 Born in England, spent time in the U.S. and Japan, before ending up in Canada were I met my own, personal hero – all six and a half feet of him. Both of us are scorpios! Yeah, I know! Should have checked the astrological signs earlier, but somehow it works for us. We have two amazing kids, who I either could never part with or could easily be convinced to sell on e-bay.
I've wanted to be a writer for a really long time. Check through my office cupboards or my computer and you'll find half written stories and character descriptions everywhere. Now I'm getting the chance to follow that dream.
Connect with Scarlett: Website | Facebook | Instagram | Twitter
Buy A Copy
Amazon US | Amazon UK | B&N | iBooks | Chapters Indigo
Enter To Win
a Rafflecopter giveaway
Excerpt

Copyright secured by Digiprove © 2017 Margaret Margaret