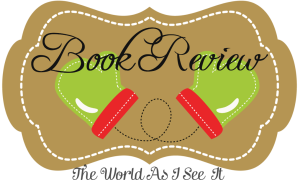 Ian Leaf's Fraud, Fraudsters and Scams was an interesting book to read.  I am glad it was a shorter book because I don't know that I could have gotten through it if it had been longer.   This book walks you through setting up an Instagram account for your business as well as what to post on it and how to use hashtags and think like that.  I haven't gotten into Instagram for my blog but after reading this book, I think I am going to try and see if it really will help me build a bigger audience.  This book is written in plain English and isn't something that you wouldn't understand if you are 100% knowledgeable on Instagram and how it works.  I am going to test out what this book says to do and in a few months, I will come back and let you know how it all worked out for me.

About The Book
With the world around us changing at a seemingly breakneck pace and technological advancements radically altering the manner in which we communicate and do business with each other, far too many people are falling prey to fraudsters who understand all too well how to take advantage of our rapidly changing world. Ian Leaf's newest work focuses on addressing this important issue by demonstrating how people can utilize new and innovative social media platforms like Instagram without placing themselves at risk of being scammed in some unforeseen way.
In "Fraud, Fraudsters and Scams – What to Watch for on Instagram," Ian Leaf uses his professional expertise to demonstrate the safest methodologies available regarding the effective use of Instagram, Facebook and other social media platforms that are becoming increasingly critical communication tools for both personal use and for enhanced brand awareness. Through Leaf's new book, consumers, brand managers, entrepreneurs and others can continue to experience the many benefits made possible through effective social media use while eliminating any concerns relating to being taken advantage of by those engaged in deceptive behavior and outright acts of fraud.
Leaf's text begins by sharing similar circumstances he experienced with fraudsters taking advantage of consumers using Amazon's platform, outlining how his efforts revealed this unscrupulous behavior and ensured that consumers were able to conduct business without the negative influence of scammers going to great lengths to manipulate product reviews for their own financial gain. His success in exposing this fraudulent behavior is not an isolated incident, as Leaf has enjoyed a long professional career in fraud detection and has assisted many consumers in learning how to recognize fraud and how to defend against being victimized.
The book also covers some of the more practical aspects of social media use, as Leaf takes the time to go through the step-by-step processes involved in registering for an Instagram account and setting it up for personal or professional use. The educational components cover both simple and complex issues relating to social media use, from explaining how to effectively employ the use of a hashtag to detailing how to link multiple social media accounts so they are thoroughly protected from the tactics commonly used by scammers and fraudsters. With practical advice, straightforward explanations and rare insight, Ian Leaf's "Fraud, Fraudsters and Scams – What to Watch for on Instagram" provides valuable information for anyone who wishes to avoid the consequences of being victimized by fraudsters while using various social media platforms.
About The Author
My name is Ian Leaf, founder of Ian Leaf Corporation, which is built to serve those to feel safer in their communities. I am also the starter of Ian Leaf HFC which serves as an individual department within the corporation to stop scam, schemes and fraud. All schemes that have been found out and reviewed here are tagged with Ian Leaf Scam, Ian Leaf Tax and Ian Leaf Tax Fraud. This ruling also goes to shining the spotlight on the cons of these schemes by tagging them with the phrase, "Ian Leaf Fraudster".
The purpose of this blog is to expose scams and cons with any information we have back home at Ian Leaf Corporation and Ian Leaf HFC in order to keep you and your loved ones safe from the threat fraudsters and schemes pose. Check back regularly as evil never sleeps and new information is published ASAP.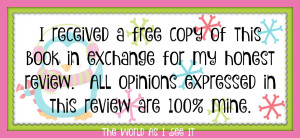 Copyright secured by Digiprove © 2016 Margaret Margaret