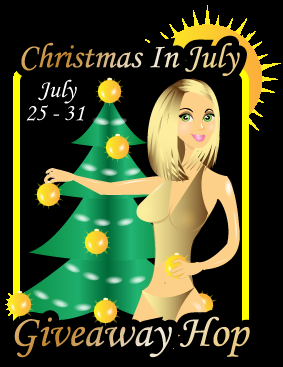 I am so excited to be taking part in Christmas In July Giveaway hop. This is the first giveaway hop that I have ever done. I am offering the follow package:
Classic Medium Package $50.00
• 2 or 3 column design
• Custom background
• Custom header
• Matching font color
• 6 sidebar titles
• Custom signature
• Custom post divider
• Blog Button
• Social network icons
• Installation
****For Blogger Blogs only
I am also sponsoring other so go and find them so you an enter in there giveaway as well! Here is a link to my portfolio so you can check out some of my work.