As everyone knows they are getting rid of GFC for non-blogger blogs in March. Since I no longer use Blogger I am changing up things for this hop. I have combined the 4 different linkies into one. You can link all the different ways people can follow you in the one linky.
I also have signed up for Linky Followers and if you wouldn't mind could you follow me there instead of GFC. Also leave a comment if you follow me there and I will return the favor!
There are just a few simple rules to follow for this one:
• Grab the button and post in on your blog
• Make sure you follow the hosts
• Leave a comment so we can return the follow.
• Try and follow are least 2 other people that are linked up



~~~~~~~~~~~~~~~~~~~~~~~~~~~~~~~~~~~~~~~~~~~~~~~~~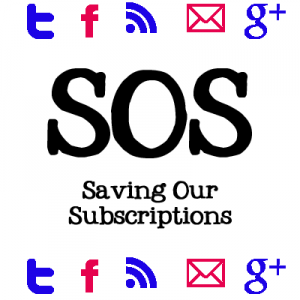 As most of you know in March GFC is going to be going away for all blogs that aren't using Blogger. Since I am now self hosted my posts won't show up in bloggers reader and Google Reader (at least I assume it won't update in Google Reader).
Here are all the different ways that you can follow me so you won't miss any of my posts:
You can follow me on Twitter
I hope you will all stick around and keep reading my posts!

Copyright secured by Digiprove © 2012 Margaret Margaret