About The Book
Title: A Promise Broken
Author: Anissa Garcia
Genre: Contemporary Romance, New Adult
Release Date: July 10, 2017
Publisher: AG Romance Reads LLC
Series: The Promise Series
Format: Digital and Print
Digital ISBN: 978-0-9975430-5-6
Add it on Goodreads: http://bit.ly/2qgTKc0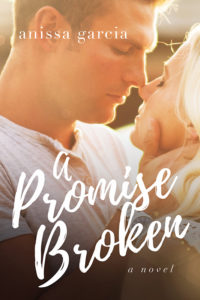 After a relationship gone bad, Hilary Matthews felt unsure about where she belonged or what to do with her life. Cue Zach Collins, a love 'em and leave 'em, no strings attached type of guy. The perfect distraction for her wounded heart. Just one problem. Zach isn't some random stranger. He's her brother's best friend, and more than that, he's practically family.  And to complicate matters, just when things start to heat up between them, she learns there's more to Zach than he let on.
Zach's job as assistant to an A-list actor allows him the luxury of women, travel, freedom and fun. But things changed the moment Hilary made her move, completely altering his world. Hilary is his fantasy come to life, his dream woman in the flesh…and his best friend's little sister. Stepping over the line with her would not only ruin his friendship, but possibly alienate him from the only family he's ever known.
The pressure mounts as truths are exposed. Embroiled in betrayal, lies, guilt, and heartache, Hilary and Zach must decide if the biggest emotion of all is worth the turmoil. With so much at stake, the repercussions from a promise broken would cause the battle of their lives.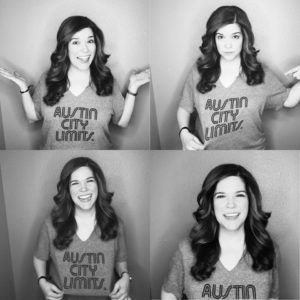 About The Author
Anissa Garcia resides in Austin, Texas and earned her Bachelor's Degree in Speech Communications and English. She has held an array of jobs including Public Relationship Manager for Barnes and Noble. Wanting a change of pace, she moved to Los Angeles where she attended The American Academy of Dramatic Arts, and trained full-time in theatre. After working in Hollywood, she returned to Texas where she has written articles for Cosmopolitan and Lady Couture. When not writing stores, watching movies, or drinking a latte, she loves to daydream about romantic fictional men. You can find her online at  http://www.anissagarcia.com.
Connect with Anissa: Website | Blog | Facebook | Twitter | Goodreads | Amazon
Buy A Copy

Enter To Win
a Rafflecopter giveaway
Excerpt

Copyright secured by Digiprove © 2017 Margaret Margaret