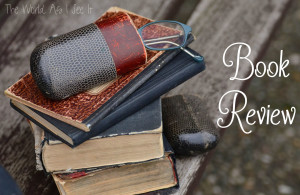 FTC: I received a free copy of this book from eStories in exchange for my honest review. I received no other compensation and the opinions expressed in this review are one hundred percent true and my own.
Don't Say a Word by Jennifer Jaynes was a great book.  Before I get into my review of this book, I want to tell you about where I got the book from.  I was put in contact with someone from eStories about trying out their service and see how I liked it.  It is pretty similar to Audible, so I don't know that you need to subscribe to both of them if you are already subscribed to Audible.  I did like that they had an app that I could use on my phone so that I wouldn't have to pick worry about losing my spot.  It was also super easy to download the book, so I could listen to it on my work computer if I wanted to.
Anyway, let's get back on to my thoughts about this book.  I really enjoyed this book right from the first page.  This is one that I binged listened too, and I would have to force myself to turn it off so that I could try and sleep.  I really enjoyed the narrator that was reading this story.  I know I will be reading more books by this author and I am going to keep the narrator name around as well so that if I see that she has read other books, I will for sure check them out as well.  This is one of my favorite books that I have read lately, and I can't wait to see other books by this author in the future.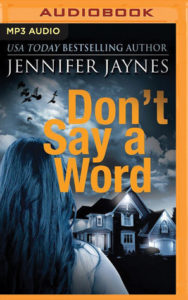 About The Book
Death has always stalked single mother, Allie Callahan. For the first time in her life, she has found a fragile sort of happiness living a quiet, peaceful existence in East Texas with her young son, Sammy, and her adoptive mother.
Still, Allie fears she may be susceptible to the same mental illness that destroyed her serial-killer mother and brother. She's haunted by the idea that she could become incapable of caring for Sammy.
When twelve-year-old twins Zoe and Carrie arrive on her doorstep late one night, their parents were slain in a vicious double homicide, Allie's strength and sanity are put to the test. What did the twins see on the night of their parents' horrific murder? They are too frightened to say.
Soon faced with a series of menacing phone calls, a rising body count, and the pressure of keeping the girls and her own son safe, Allie fears she'll lose her mind—and her one shot at happiness—once and for all.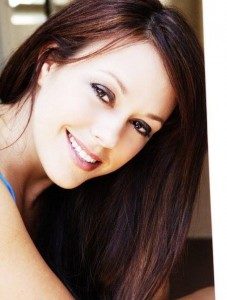 About The Author
I'm a novelist, wife, and mommy to the most wonderful twin four-year-olds on the planet.
While earning my Bachelor's degree in Health Sciences at Old Dominion University and a certificate from the Institute for Integrative Nutrition, I did a little bit of everything to pay the bills. I've been a gas station attendant, waitress, a dancing waitress, beer girl, shot girl, bartender, closing coordinator, executive assistant, medical assistant, EMT, content manager, webmaster, news publisher, editor, copywriter, weight loss coach and publishing consultant.
However, through it all, what I really wanted to be was a novelist.
It's been a very long, and sometimes difficult road, but in 2011, I finally began living my dream with the release of my debut thriller, Never Smile at Strangers. To date, Never Smile at Strangers has earned a place on the USA Today Bestseller's list, the #1 spot (across all categories) in the Barnes & Noble's Nook Store, has graced the Top 5 in the mystery/suspense category in the Kindle Store multiple times, and has appeared in the Top 25 in the Kindle Store (across all categories).
In 2014, Thomas & Mercer acquired the rights to Never Smile at Strangers and re-released it January 2015. They also bought the rights to my second novel, Ugly Young Thing, and will release it March 2015.
I LOVE to connect with my readers. You can find me at www.ProjectJennifer.com, www.Facebook.com/NeverSmileatStrangers and www.Twitter.com/jenniferjaynes7.(less)
Buy A Copy

Copyright secured by Digiprove © 2017 Margaret Margaret