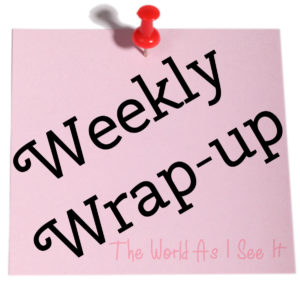 Here we are again another has come to an end and as always I have to wonder where this year is going.  I also wish there was a way to slow down time so that I could experience more things in the world.  I didn't get to typing up this post last week so here are the last two weeks worth of posts in case you missed any of them.
Keri Russell – Quote Of The Week
Driving On The Left by Gail Olmsted
Home On The Range by Ruth Logan Herne
Just Fine With Caroline by Annie England Noblin
10 Things I Love About Football (American Football)
Save The Last Dance by Eric Johnson and Eva Ungar Grudin
A Sisters Wish by Shelley Shepard Gray
An Amish Family Christmas by Shelley Shepard Gray
Those are all of the posts from the past two weeks in case you missed any of them.  Here are a few of the fun things I have seen on Facebook that I wanted to share with everyone.
I hope to see you back here next week!!!!
Have a great weekend!

Copyright secured by Digiprove © 2016 Margaret Margaret