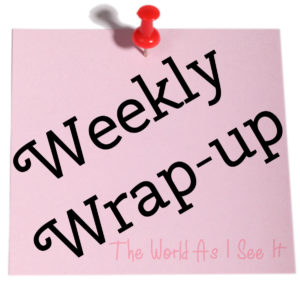 Another week is over, and I am so ready for the weekend.  I have had quite a few busy weeks and weekends, so I am willing to do nothing this weekend.  All I want to do is sit in my room and do nothing at all.  Let's get right on to the posts from the past couple of weeks.
Mummy's Little Angel by JW Lawson
Scapegoat by Emilio Corsetti III
Gillian Anderson – Quote Of The Week
An Amish Harvest by Beth Wiseman, Kathleen Fuller, Amy Clipston, Vannetta Chapman
Motions & Moments: More Essays on Tokyo by Michael Pronko
Secret Crush by Victoria Pinder
There's Been A Change Of Plans by Amy Koko
Borderline Insanity by Jeff Miller
Those are all of the posts from this past week.  Below are a few things that I have found in recent weeks on Facebook.
I hope you all have a great weekend and I will see you back here next week!

Copyright secured by Digiprove © 2016 Margaret Margaret