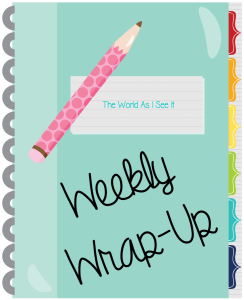 Another week has passed, and we are already almost done with the first week of August.  Let's get right into the links from this week.
Monthly Book Reviews: August 2016
Albert Camus-Quote Of The Week
When Death Draws Near by Carrie Stuart Parks
The Bull Rider's Bride by Vickie McDonough
My Favorite Summer TV Shows- Writers Workshop
I am going to be transitioning from what I have been doing for almost nine years at work into a new job so I am not sure how much I will be around.  Other than book reviews that I have to be posted on a certain day there might not be many other posts.  I hope that I will see you back here next week!

Copyright secured by Digiprove © 2016 Margaret Margaret