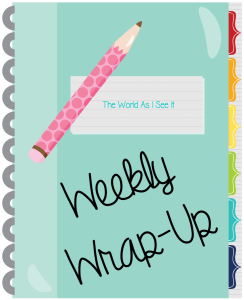 How are almost at the end of July?!?!?  I am glad that July is over because it was a rough month for me to say the least.  Let's get on to the posts from this past week.
The Painting and The Piano by John Lipscomb and Adrianne Lugo
8 Things I Love About My Freedom
I have three book reviews coming up next week along with what TV shows I am currently loving.  I hope to see you back here next week.

Copyright secured by Digiprove © 2016 Margaret Margaret