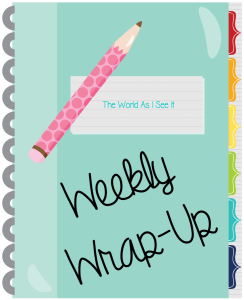 It is almost July, and I have no idea where all the time has gone this year.  It seems like I have been going since the first of the year and if I am honest, I need a break.  I wish I had the time to take a few days off of work and relax but because of the days I take off my infusion, I don't have the time to take a day off where I don't have anything to do.  I guess it could always be worse, and at least I have a job and health insurance.  Anyway,  let's just get right into the links from this past week.
My Father's House by Rose Chandler Johnson
Medical Judgement by Dr. Richard Mabry
Adoption Thoughts- A Hard Year
Holding Smoke by Elle Cosimano
Top 10 Vacations I Want To Take-Writers Workshop
Those are all the posts from this past week.  I hope you all had a great week, and I will see you back here next week for more reviews.

Copyright secured by Digiprove © 2016 Margaret Margaret