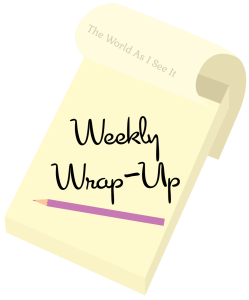 Another week has come to an end and I am trying to figure out how we are halfway through October and the year is almost over.  Anyway here are all the post from the past week in case you missed any of them.
The Splendor Of Ordinary Days by Jeff High
The Bishop's Son By Kelly Irvin
Waiting For Morning by Karen Kingsbury
Those are all the posts from the past week.  I can recommend one post for you to check it is Waiting For Morning by Karen Kingsbury.  I can't stop thinking about this book and loving it.  I also have another book by her that I will be reviewing in the next month or so be on the lookout for that.  I hope you have all had a great week and I hope to see you back here next week!

Copyright secured by Digiprove © 2015 Margaret Margaret